A highlight of this year's Summit will be an IUP Department of Theater and Dance student performance on Thursday evening, November 3, 2016. Theater-by-the-Grove will present a special encore performance of We are proud to present a presentation about the Herero of Namibia, formerly known as Southwest Africa, from the German Sudwestafrika, between the years of 1884-1915 (also referred to as We Are Proud To Present...).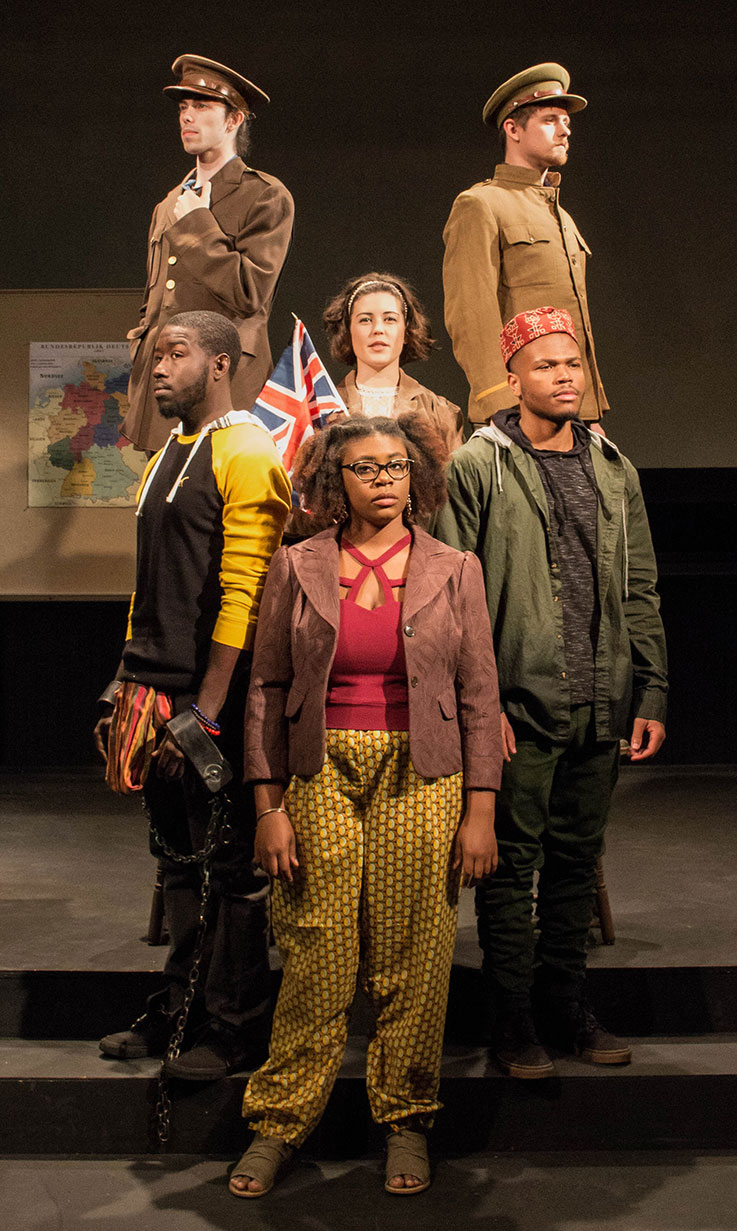 In this play, a group of actors gather to tell the little-known story of the first genocide of the 20th century. We Are Proud to Present… takes place largely in a rehearsal room that descends from collaborative to absurd as a group of idealistic actors—three black and three white—attempt to recreate the extinction of the Herero tribe at the hands of their German colonizers.
Along the way, they test the limits of empathy as their own stories, objectives, assumptions, and prejudices catalyze their theatrical process. Eventually, the full force of a horrific past crashes into the good intentions of the present, and what seemed a faraway place and time comes all too close to home.
The play is written by Jackie Sibblies Drury and is directed by April Daras. We Are Proud to Present… provides the audience with a challenging—and timely—story about race relations. It will provoke strong reactions from the audience and, as Sibbles-Drury states, it is not written to have a traditional resolution. Please note that the play contains language and situations to which some audience members may object.
An opportunity for attendees to discuss this play will take place during one of the Friday morning, November 4, concurrent sessions.
For further information about performing or visual arts events at IUP, please visit the Lively Arts at IUP. The Lively Arts offers the campus and community nearly 200 events annually, encompassing all events presented by the College of Fine Arts. Also included are events for the University Museum and Kipp Gallery, and a performing artist series, Ovations!