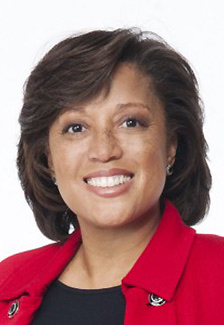 Candi Castleberry Singleton
Candi Castleberry Singleton is the founder and chief executive officer of Dignity & Respect, Inc. Her organization empowers individuals to create environments for all to live, work, learn, and play by delivering programs and initiatives; educational and training resources; and communication tools to advance its purpose.
Candi's business acumen enhances her approach to partnering with senior executives, business process owners, and community leaders to build sustainable practices for the workplace and marketplace. She has implemented successful initiatives as Chief Inclusion and Diversity Officer at UPMC; at Motorola, where she was Vice President of Global Inclusion and Diversity; and at Sun Microsystems, where she led the Global Inclusion Center of Expertise. She has led teams in operations and talent development, and acquired extensive experience in sales management, product marketing, and training at Xerox Corporation.
An experienced strategist, Candi created The Integrated Inclusion ModelTM, a systems integration model that helps companies transition from compliance-driven processes led by human resources, to integrated activities that shift the responsibility for achieving an inclusive culture to every employee. The model is featured in her chapter of Crossing the Divide: Intergroup Leadership in a World of Difference (Harvard Business School Press, August 2009).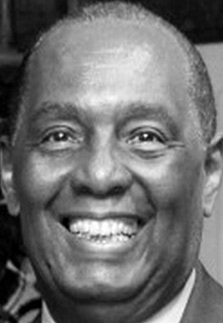 Davie Huddleston '68
Davie Huddleston '68, is Senior Manager of Diversity and Inclusion at PNC Bank. He has the overall corporate-wide management responsibility for the company's employee business resource groups. Huddleston has managed the growth from eight chapters in 2010 to 61 chapters in 20 of PNC's markets with a combined membership of over 16,000 employees.
Prior to PNC, he held human resource positions with the Pittsburgh Mercy Health System, Chase Bank, and Johnson & Johnson. Before starting his corporate career, he served as a Major in the United States Army and was a high school teacher.
Davie's formal education includes a BSEd from Indiana University of Pennsylvania and an MS in Urban Studies from Southern Connecticut State University.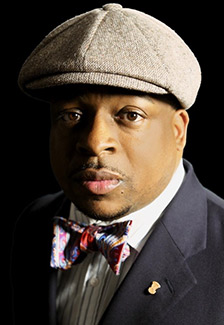 Sean L. McCaskill '92 BA, '01 MA
Sean L. McCaskill, an IUP alumnus and former IUP athlete, is one of the emerging motivational voices in the 21st century.
McCaskill is focused on shifting his audience's dream paradigm from being powerless to powerful. He is a motivational speaker, educational consultant, dream coach, published author, and entrepreneur. A product of the Hill District in Pittsburgh, Pennsylvania, he was molded by his experiences and learned that suffering does not destroy an individual. Ironically, his suffering revived him such that he was able to overcome several obstacles and survive through them.
Whether inspiring audiences through speaking or his books, Sean continues to break new ground.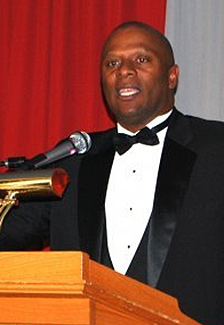 Arthur P. Woods
Arthur P. Woods has more than 30 years of experience working with internal and external customers in commercial and technical areas. He has worked with many nonprofit and religious organizations to identify strategies and make plans for a more productive work environment. He has also worked with community-based organizations to address inclusion.
Has been active in organizations that support youth and minorities and continues to volunteer his time for academic programs, which provide opportunities for growth and upward mobility.
An advocate of higher learning and opportunities for all, he has earned a bachelor's degree, master's degree and doctorate and taken various courses at the American Baptist Theological Seminary, in addition to other seminars and workshops.