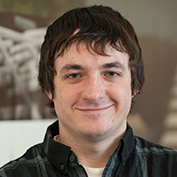 Adam Burke
Applied Archaeology MS, December 2014
The Wayne's Sink Site (8JE1508/8TA280): A PXRF Analysis of Lithic Materials from a Submerged Quarry in the Aucilla River, Florida
Dr. Sarah Neusius, Advisor (summary by Dr. Neusius)
Mr. Burke's thesis represents his mastery of literature in several areas as well as of techniques that are still new in archaeology. In the former case, I was impressed by how much he read about Florida archaeology, lithic sources, geochemical fingerprinting and the applications of the portable X-ray Florescence (PXRF) equipment. Secondly, Mr. Burke was the first to use the new PXRF equipment for his thesis research. He learned to use the equipment largely on his own, quickly moving beyond the knowledge of our faculty to become an expert on procedures. He also mastered the interpretation of the output and presented it in an understandable manner. His research and thesis are significant contributions to archaeology and represent the kind of hard work and growth as an archaeologist and scholar that we wish all of our students achieved.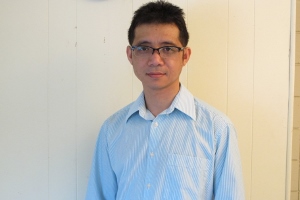 Kittiphong Praphan
English-Literature and Criticism PhD, May 2015
Rice Culture, Buddhism, Wars, and Diaspora: Mutual Legacies in Heterogeneity in Southeast Asian American and Diasporic Literature
Dr. Lingyan Yang, Advisor (summary by Dr. Yang)
Mr. Praphan's project is the first full-length scholarship to establish, analyze in-depth, and appreciate the unique literary tradition of Southeast Asian American and diasporic literature, which is an unstudied sub-field in Asian American literature. He engages the vastly different social, historical, and cultural contexts for the literature, language and writing of his people, by historicizing the Western colonial influence from France, Portugal, Spain and Great Britain and from the regional influences of Japan, the indigenous Khmer Rouge, the Indo-China and Vietnam wars, and the other wars that torched the Southeast Asian homelands and the heart-breaking Southeast Asian refuge lives. His writing is rich, honest, and powerful, and has the scholarly promise to be revised into an original book.