Ashley Fowler
M.A. Student Affairs in Higher Education - Advisor: Dr. John A. Mueller
The Correlation Between Feminist Identity Development and Psychological Maltreatment in Intimate Relationships Among College Students
Ms. Ashley Fowler's thesis research is particularly relevant and timely for student affairs professionals who attend to the needs of college-aged women, particularly those students who find themselves in abusive situations. Ms. Fowler identified a researchable issue in student affairs practice and brought to bear on that issue her competence as a strong writer, a research methodologist, and a critical thinker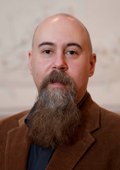 Edward Carvalho
Ph.D. English, Literature and Criticism - Advisor: Dr. David Downing
Puerto Rican Radical: The Effects of Neoliberalism on the Life and Work of Martin Espada
Dr. Edward Carvalho completed extensive research linking dramatic changes in the global geopolitical system over the past 40 years with close readings of Espada's poetry, prose, and political work. His dissertation research opens new ground in the understanding of Espada's poetry, but more significantly it is a major contribution to the interdisciplinary field of cultural studies insofar as Dr. Carvalho offers new ways to think about the relations between poetics and politics, aesthetics and economics.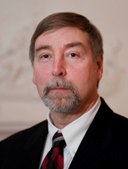 John Makara
D.Ed. Administrationand Leadership Studies - Advisor: Dr. Robert Millward
A Qualitative Content Analysis of John F. Kennedy's Public Papers Between 1960 and 1963 on the Peace Corps
Dr. John Makara's dissertation research examines the beliefs, values, and leadership of John F. Kennedy during the implementation of the Peace Corps, and serves as a model for qualitative dissertations. He spent a week at the John F. Kennedy Library in Boston analyzing Kennedy's public papers regarding the Peace Corps, analyzed documents and major newspaper articles on the Peace Corps, and conducted an interview with Harris Wofford (a member of President Kennedy's cabinet and an organizer of the original Peace Corps task force).