Professor, Director of the School Psychology PhD Program, Dean's Associate for the School of Graduate Studies and Research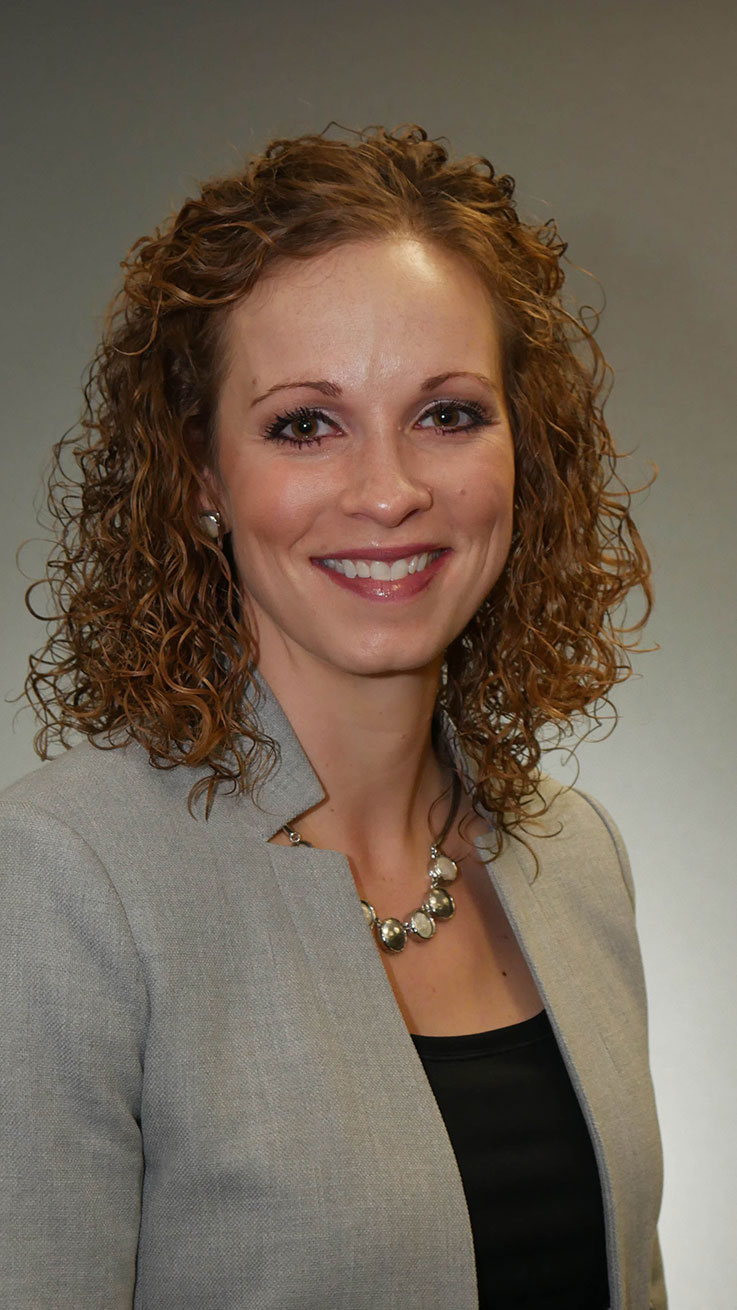 204 Uhler Hall
Indiana University of Pennsylvania
1020 Oakland Avenue
Indiana, PA 15705
814-227-8213
cll@iup.edu 
Brief Bio
Courtney Leone is a professor in the Department of Psychology and directs the School Psychology PhD Program. She is also the dean's associate for the School of Graduate Studies and Research.
Leone joined the faculty at IUP in 2011 and often teaches EDSP 812: Assessment for Interventions I (cognitive assessment), EDSP 745: Counseling for School Psychologists, EDSP 760: Group Counseling for School Psychologists, EDSP 814: Advanced Assessment for Low Incidence Disabilities, EDSP 952: Internship, EDSP 978: Family Services for School-Related Problems, EDSP 949: Practicum II (clinic), and GSR 615: Elements of Research.
Leone earned a bachelor of science degree in psychology and a bachelor of science degree in education from Clarion University of Pennsylvania. She is a nationally certified school psychologist and is certified by the Pennsylvania Department of Education and the Ohio Department of Education as an elementary teacher. McLaughlin gained four years of experience working in a psychiatric center on a residential treatment facility unit with 12- to 18-year-old patients. She coordinated individual and group-based treatment. She continued her studies and earned a master in education degree and a doctor of philosophy degree in the School Psychology Program at Kent State University, a program accredited by the American Psychological Association and approved by the National Association of School Psychologists. Throughout her work in graduate school, McLaughlin gained classroom experience by substitute teaching in Pennsylvania in addition to practica and internship experiences.
Once she became a certified school psychologist, Leone worked as a school psychologist in two school districts in Pennsylvania. In addition to the traditional role of a school psychologist, Leone's work in both districts involved school-based mental health initiatives, which continues to be one of her primary research interests. Additionally, Leone has gained experience teaching as an adjunct faculty member in the Psychology Department at Clarion University of Pennsylvania, consulting with a private practice in Pennsylvania, and consulting with school districts across the United States, including districts in Pennsylvania, Ohio, and Nevada, as well as the US Virgin Islands.
Leone's research, publications, and presentations are focused on topics related to school-based mental health. Her work in this area is aimed at developing mental health systems of support, interventions on the prevention and treatment of depression and anxiety, child and adolescent use of social media, geographic information systems/geography and mental health, social-emotional competence, cognitive-behavioral therapy, and training future school psychologists.
She has been interviewed by the American Psychological Association regarding her research on utilization of social media with mapping mental health, which an article was subsequently published about in theMonitor. Since 2016 she has served as a senior associate editor forSchool Psychology International journal. In June 2017 she served as guest editor for a special issue of School Psychology International journal titled "International Approaches to School-Based Mental Health."
Leone serves as an outreach liaison for Pennsylvania Psychological Association with the Association of School Psychologists of Pennsylvania. She is a member of the Mental Health Education Integration Consortium, an international interdisciplinary group of leaders from institutions and agencies who serve as a think-tank for issues related to the intersection of mental health and education while mentoring future leaders.
At IUP, she was awarded the IUP College of Education and Communications Outstanding Researcher Award in spring 2018, the College of Education and Communications Teacher Scholar Award in fall 2014, and the IUP Certificate of Merit for Achievements in Scholarship from the president and IUP Trustees in spring 2012, 2013, and 2018. In 2012 she was awarded the President's Advancing Grantsmanship Award for her work related to grant proposals. She engages in university service on committees relating to technology, governance, and curriculum.
Philosophy of Teaching Statement
More than a decade ago, Conoley and Gutkin (1995) summarized the future of education and, namely, school psychology best when they asserted that the future "should not be a matter of where it will leave us, but a matter of where we want it to go." (p. 213).
"My goal in the field of school psychology is to help shape how the field grows to have the most significant impact on the lives of students, children, adolescents, and their families. Primarily, my teaching philosophy has been shaped by my experiences as a learner. As a learner, the most powerful lessons I acquired occurred when my thoughts were challenged. When I was challenged, I began to see the world differently—therefore, learning how to become a critical thinker as well as a lifelong learner. My goal as a faculty member is to challenge students' thinking, to assist in the development of their beliefs, and to create lifelong learners. These are the most important competencies and skills for my students given the rapid development of our field and the world.
"Facilitating critical thinking and lifelong learning in students can be attained through establishing an instructional style that involves active learning. Active learning requires a variety of teaching modalities in which the foundation is group discussion and collaborative opportunities via technology and social interactions. With this approach, direct instruction, guided practice, and independent practice need to occur to ensure mastery of the content. Therefore, my teaching philosophy includes both inductive and deductive teaching strategies.
"While utilizing inductive and deductive teaching strategies, the content of my teaching reflects a balance between science and practice. It is important that the information students critically interpret is based on the current literature and is grounded in strong empirical research, which is utilized to build their framework for conducting research. In conjunction, students need to consider the practical implications of the research and conceptualize how they will implement this information in the field as practitioners.
"Finally, I believe in setting a strong professional example. As a faculty member, in addition to fostering change, I must be an active participant in helping to shape the future of school psychology by collaborating on research and professional writing activities and opportunities with students. I have enjoyed and continue to look forward to the lessons from students changing my thinking.
"Collectively, students and colleagues, as well as children, adolescents, and their families, will be the ones to determine how the field of school psychology will grow. I am thankful for the opportunity to be a facilitator on this great journey."
Reference
Conoley, J. C., & Gutkin, T. (1995). Why didn't-why doesn't-school psychology realize its promise, Journal of School Psychology, 33, 209-217.
McLaughlin, C. L. (January, 2017). How do school psychologists use social networking sites?Communiqu, 45(3), TBD.