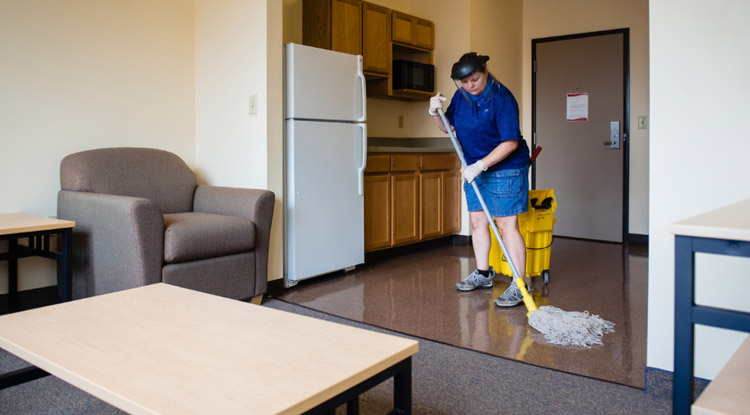 Safety Measures
We're continuing to implement safety measures to help on-campus students observe social-distancing guidelines. Most students who live in residence halls will have a private bedroom or bedroom spaces. Some students will also have a private bathroom. If a bathroom is shared, it will be shared by no more than two students. All shared living-learning areas in the residence halls will be cleaned and sanitized on a regular basis.
Refunds
At this time, we do not anticipate changing or returning fees or payments, as facilitiesincluding the residence halls, dining halls, health services, etc.remain open and available to students. We will continue to review housing/dining release requests as needed.
To request a release from your housing and dining agreement, submit the Housing Release Request Form by logging into your MyIUP account, selecting Campus Services, then Housing Services, and then submitting the Housing Release Request Form.
Off-Campus Housing Agreements
IUP is not able to help students get out of leases for off-campus housing. Those leases are agreements between students and their landlords, and students will need to contact their landlords about options. The Student Cooperative Association's legal services can provide legal guidance for renters.