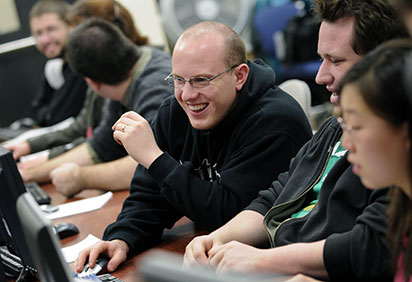 Financial Support is Available for Graduate Students in Many Different Forms
Graduate Assistantships
Click here to apply for assistantships and scholarships. Assistantships are awarded on the basis of academic excellence rather than financial need. Assistantships may provide the student with a tuition waiver and/or a stipend. Duties may include tutoring, assisting faculty research, or providing statistical services to the university community as a consultant in the Applied Research Laboratory.
Scholarships-Creating Opportunities for Applying Mathematic
Follow this link for the S-COAM Application Forms. Each year, need-based scholarship funds support four new graduate students from the MS in Applied Mathematics program. Each scholarship recipient may receive up to $7,500 annually, depending on financial need.
Financial Aid