Books Available for Adoption
The books available for adoption below are part of our Rare Books Collection or Pennsylvania Collection, held in the University Archives and Special Collections.
To adopt a book, click the Adopt this book link. You will be directed to a page where you can arrange for your donation to support the University Libraries and conservation of our rare books.
If you have any questions, please contact Harrison Wick, University Archivist, at hwick@iup.edu or by phone at 724-357-3039.
Full Conservation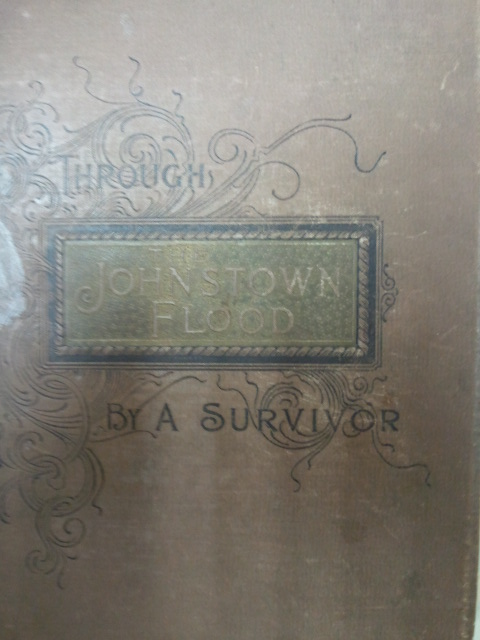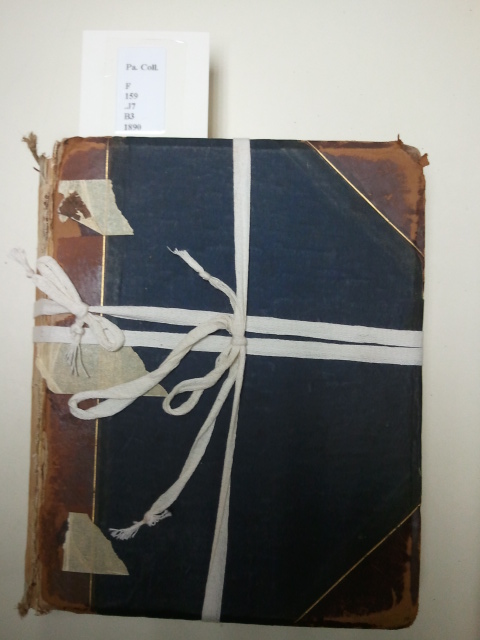 Beale, David J. (1890). Through the Johnstown Flood by a survivor: a thrilling, truthful, and official history of the most appalling calamity of modern times. Call Number: F159 .J7 B3 1890.
---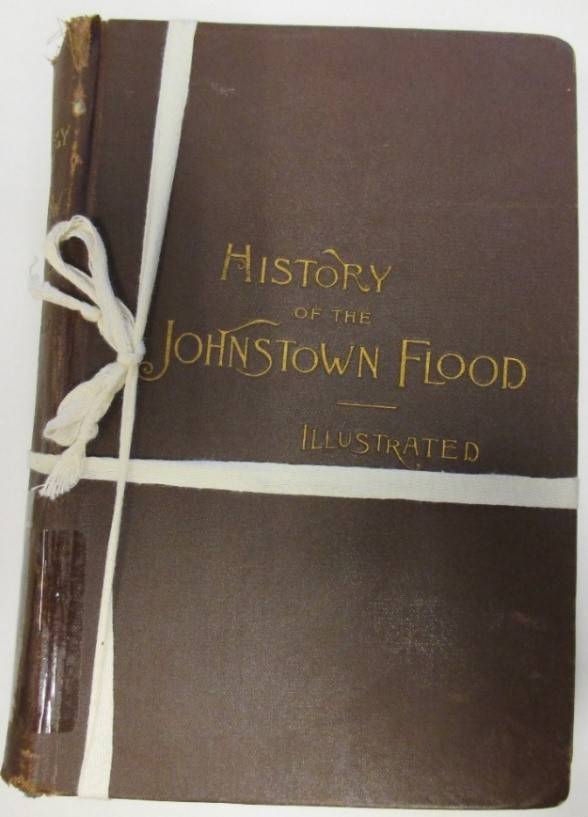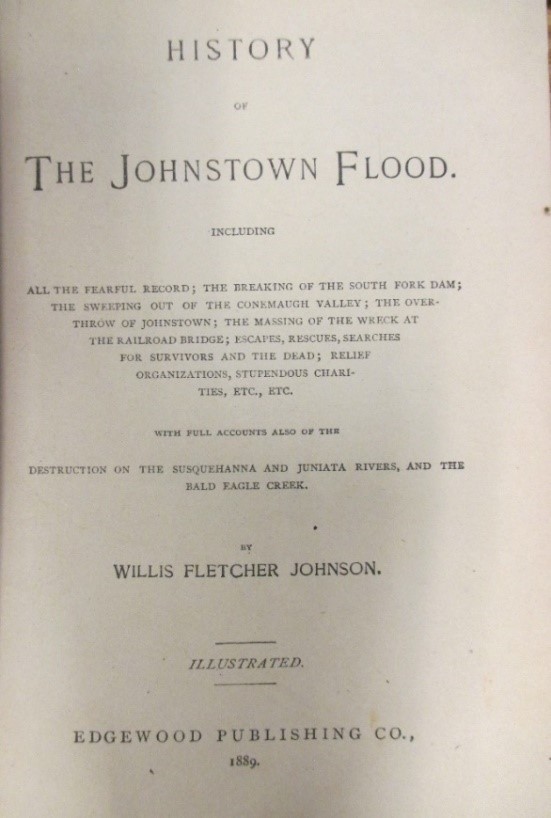 Johnson, Willis Fletcher. (1889). History of the Johnstown Flood full accounts also of the destruction on the Susquehanna and Juniata rivers. Call Number: F159 .J7 1889. First published account of the 1889 Johnstown Flood.
---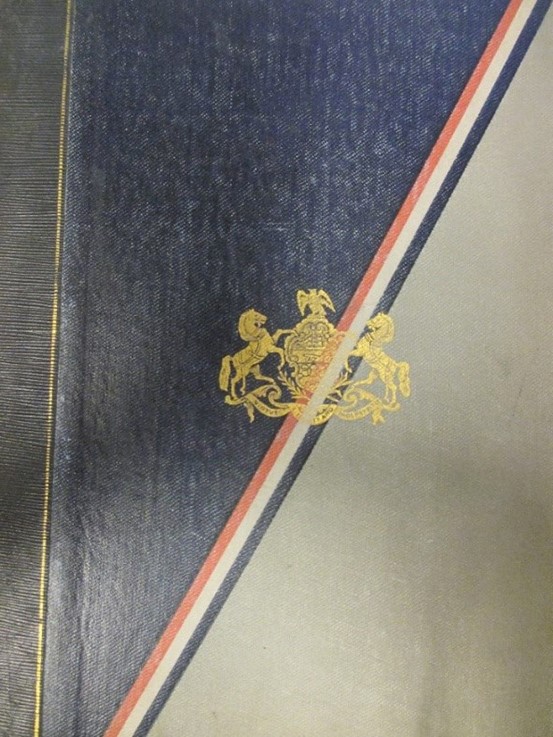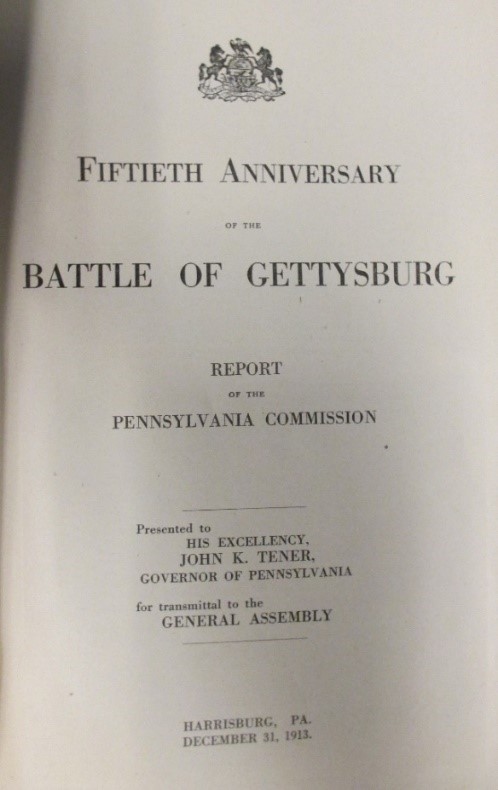 Fiftieth Anniversary of the Battle of Gettysburg; report of the Pennsylvania Commission. Call Number E475.57 .P4. Signed by Pennsylvania Governor John S. Fisher (IUP alumni)
---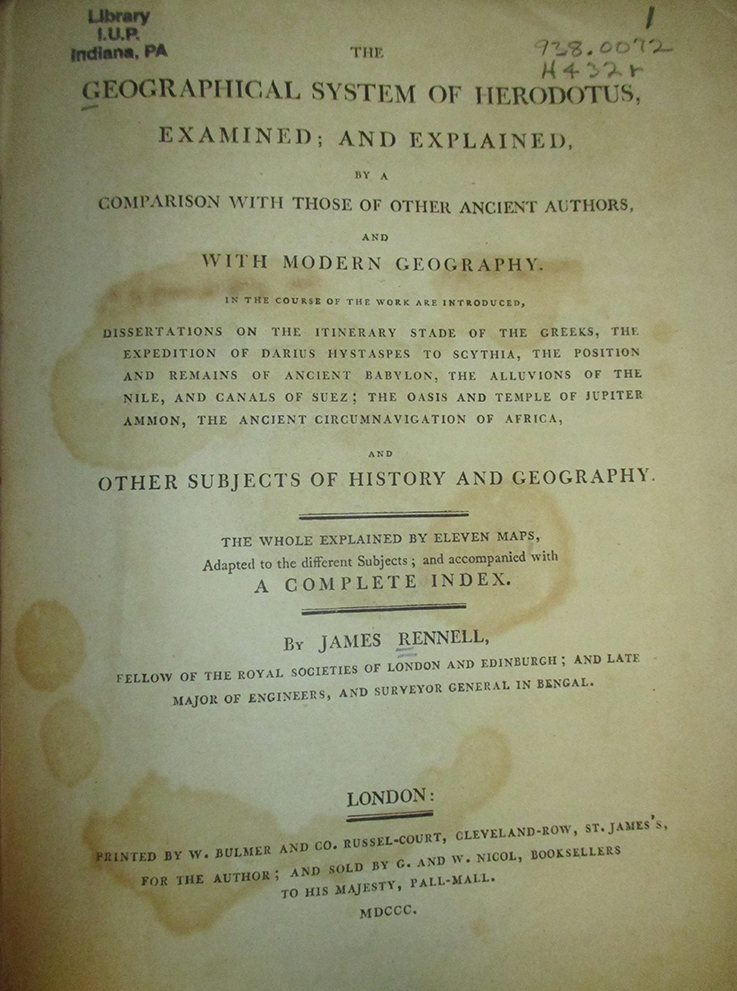 Rennell, James. (1800). The geographical system of Herodotus, examined, and explained, by a comparison with those of other ancient authors, and with modern geography. Call Number: G87 .H5 R4 1800.
---
Conservation and Clamshell Case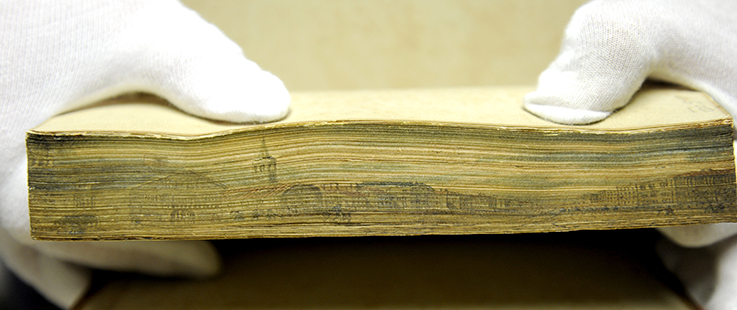 Scott, Walter (1815). The Lord of the Isles: a poem. Call Number: PR5310 .A1 1815. Fore-edge painting (extremely rare).
---
Deacidification and Clamshell Case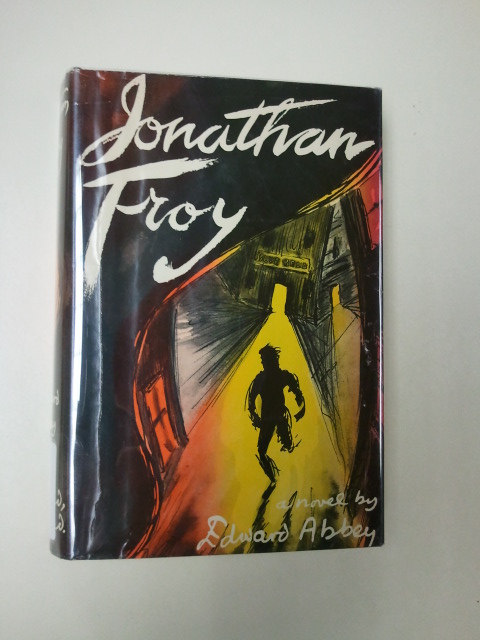 Abbey, Edward. (1954). Jonathan Troy. Call Number: PS3551 .B2 J6 1954. First book by author and environmentalist Edward Abbey, a native of Home, Pennsylvania who attended IUP. 2 copies in need of conservation.
---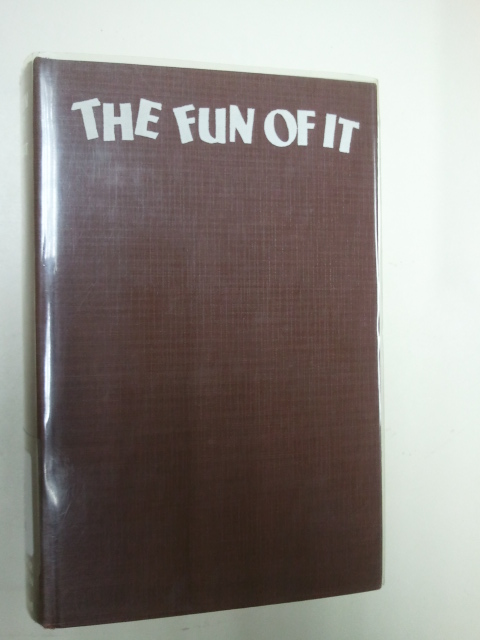 Earhart, Amelia. (1932). For the fun of it: random records of my own flying and of women in aviation. Call Number: TL540 .E3 A3 1932. Signed copy.
---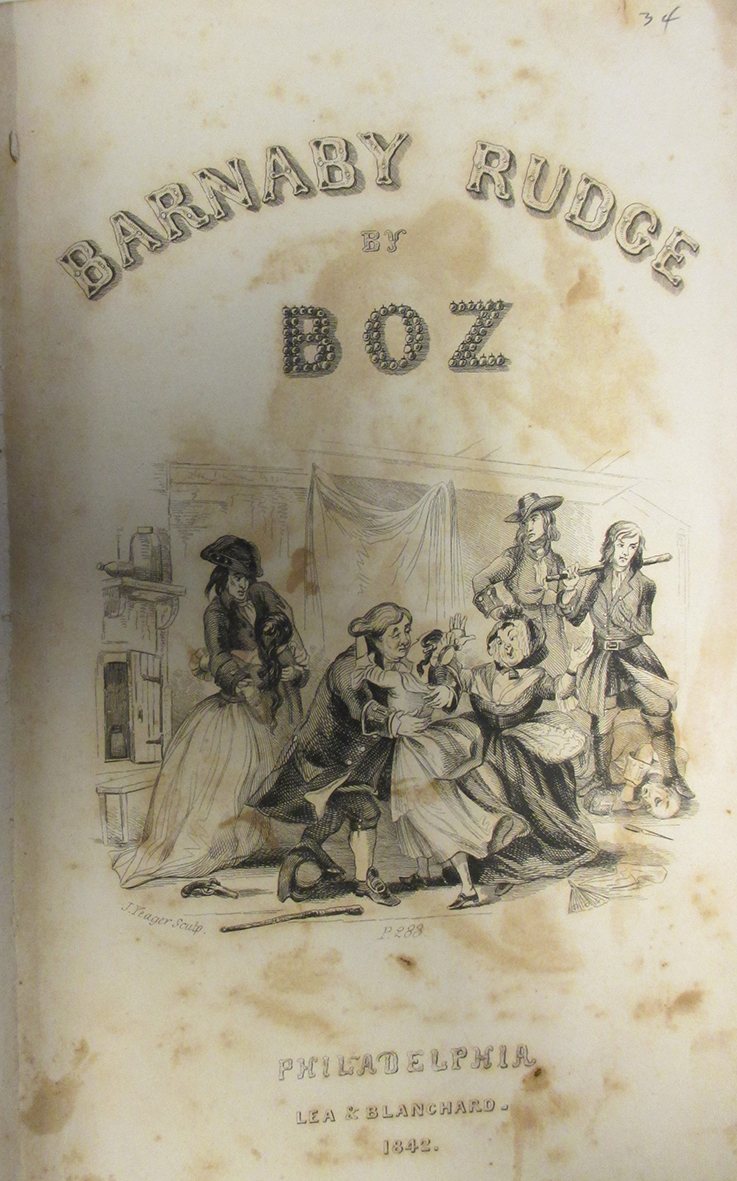 Dickens, Charles. (1842). Barnaby Rudge. Printed in London. Call Number: PR4555 .A1 1842. First edition, published under the pseudonym Boz.
Adopted by Daniel Shively
---
Clamshell Case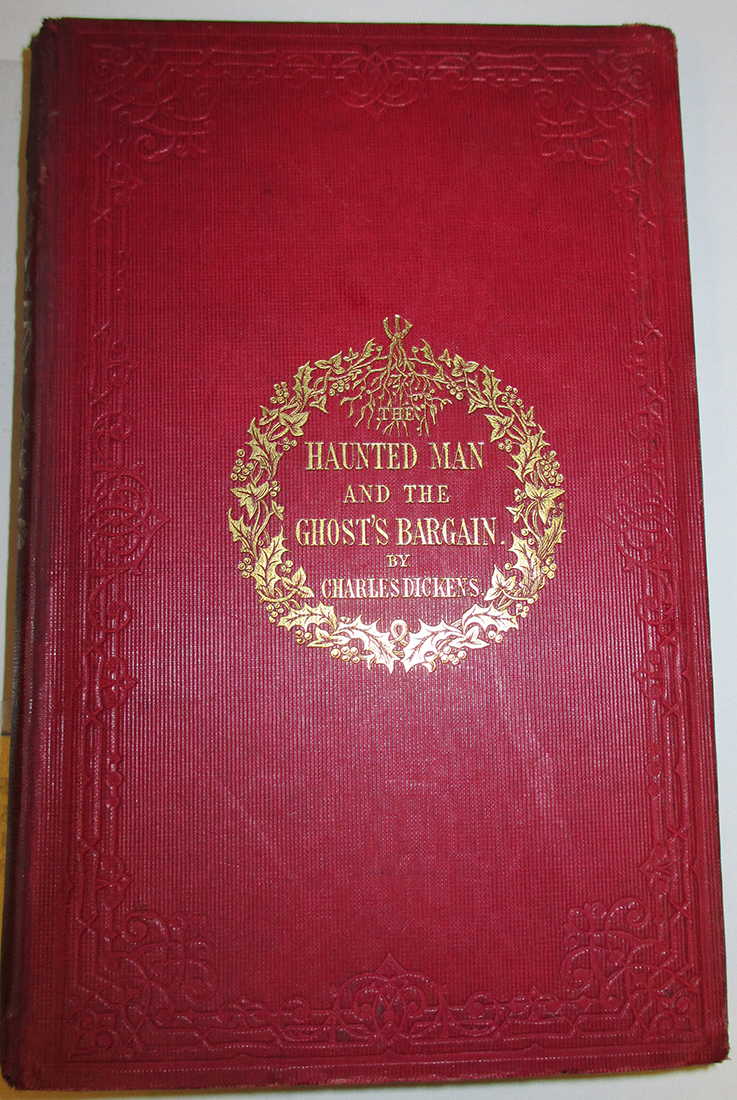 Dickens, Charles. (1848). The haunted man and the ghost's bargain: a fancy for Christmas-time. Printed in London. Call Number: PR4572 .H3 1848. First edition.
---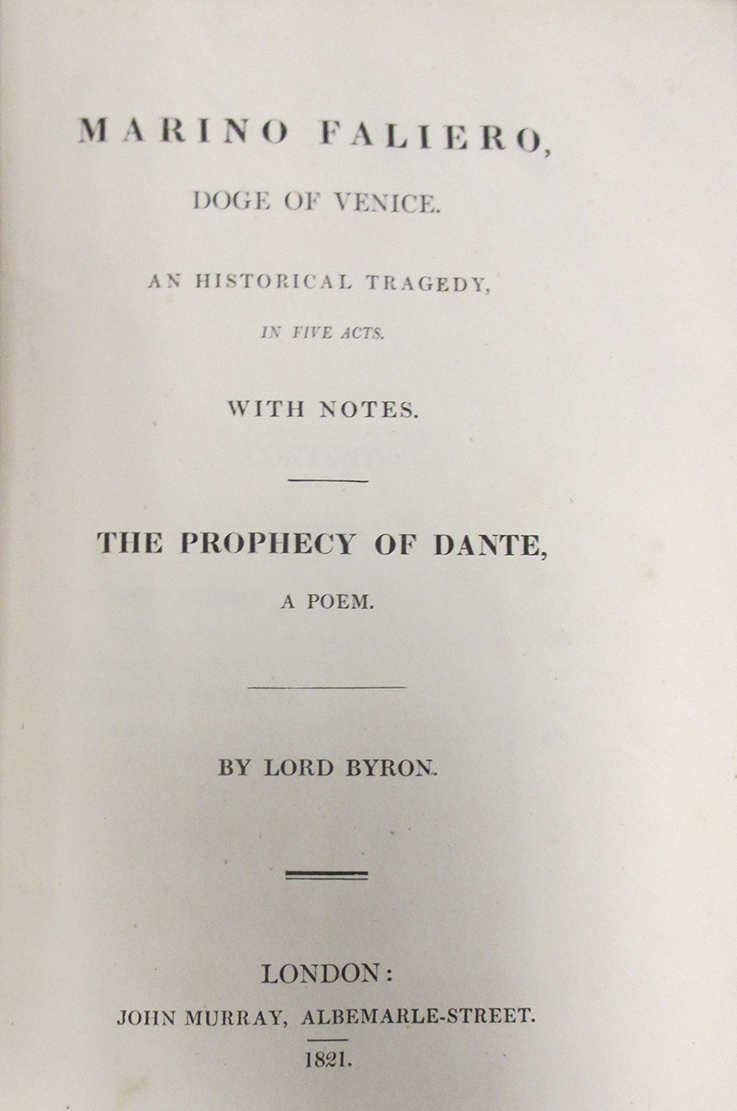 Byron, Lord George Gordon. (1821). Marino Faliero, Doge of Venice: An historical tragedy, in five acts. London, England: John Murray. Call Number: PR4366 .A1 1821. Original paper binding, originally sold for 12 shillings.
---

Thomson, James. (1802). The Seasons, a New Edition, adorned with plates. Call Number: PR3732 .S4 1802. Fore-edge painting (extremely rare).
---