"Producing the Perfect Pumpkin" by Jon Lord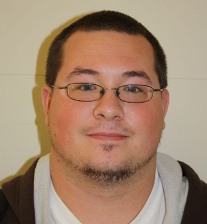 Fall is a time for harvests. Farmers bring in their crops, children harvest candy from door steps, and Halloween ghouls harvest a soul or two.
And according to the United States Department of Agriculture (USDA), 67,000 acres of pumpkins were harvested in Pennsylvania in 2008.
The pumpkin is a crop that requires work and patience. The first step in growing a pumpkin is to decide the type of pumpkin you want to grow and then obtain the correct seed. The two main varieties of pumpkins are pie pumpkins and jack-o'-lantern pumpkins.
After deciding on a seed, you plant. Timing here is essential. If the temperature where you are planting the fruit reaches freezing, the crop will die. In 2008, according to the USDA, 4,000 acres of pumpkins in Pennsylvania did not survive the harvest season.
"I typically plant my pumpkins," said Patrick Farabaugh, a professional pumpkin grower, "right after the last frost. I need 120 days for the pumpkin to grow."
Techniques on how to plant the pumpkin vary, but it is most common to plant the seeds in clusters, four or five each, on a small mound of soil roughly a foot and a half in diameter. It is important for these mounds to be spaced out, about a yard apart.
"The pumpkins," said Farabaugh, "need room for the vine growth."
These vines or "runners," are crucial to the pollination process of the gourd.
After you have planted the seeds, the next step is to ensure that your seeds receive plenty of water. Pumpkins needs roughly one to one-and-a-half inches of rain a week and it is most important that "they get water the first four or five days," said Farabaugh.
From here, it is all about maintenance of your crops.
"Raccoons, rabbits and deer," said Farabaugh, "can reak havoc on the pumpkin patch."
Scare crows, wire and "a 22-caliber rifle and some patience" should help ensure that your plants make it through the harvest season, said Farabaugh.
Another important step in the maintenance of your pumpkins is to watch your blossoms on the "runners." These blossoms will be pollinated by bees. You can trim some of these flowers off the vines to control the size of your pumpkin.
"If you trim more flowers from the pumpkin," said Farabaugh, "the bigger your pumpkins tend to grow."
The final step in maintaining your crop is to rotate the pumpkins. Failing to do so will create lopsided pumpkins with bruises and discoloration.
"Customers want deep orange colors," noted Bill Johnson, a pumpkin breeder at the California based Monsato Co., on the Monsato website, "and dark green stems that don't snap off when you use them to carry the pumpkins."
The final step is to harvest your crop.
"What you're looking for," said Johnson on the site, "is as hard a shell as possible. If you can put your thumbnail though the fruit, it's not ready."
Farabaugh recommends leaving some stem attached as it "helps maintain shelf life."
From here, you have your own pumpkins to sell or to carve. And don't forget about the seeds.
"You can eat the seeds," noted Johnson. "There's nothing wrong with them. They're good for you."