The Bandana Project is a program designed to spread awareness of resources for those with mental illness.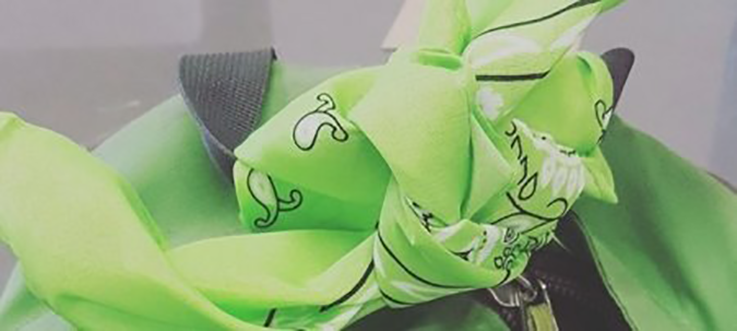 The lime green bandanas, to be distributed across campus, are attached to students' backpacks. This indicates that they are a safe individual to approach with mental health-related issues, that they know where resources are, and that they hold a few resource cards (provided by Health and Wellness Promotion) with outlets to get help and support in times of crisis such as IUP Police, the Open Door, and national crisis lines.
Not only does the program give tangible resourcefulness to an individual, but provides invaluable unspoken support. If someone sees a lime green bandana on the backpack of a stranger, it is a sign of stigma-free, quiet solidarity. They will know that they are not alone in their struggle.
If you have any questions or would like more information on this program, please contact Sara Dillon at sdillon@iup.edu or call 724-357-4799.