IUP Cheerleading Program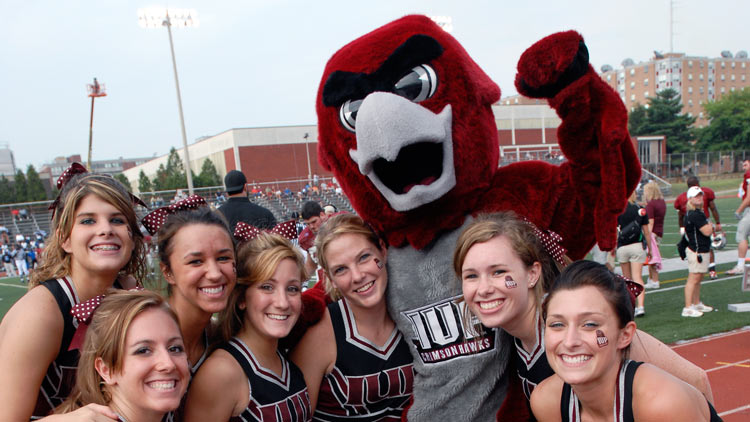 Crimson Hawks cheerleading is a noncompetition cheerleading squad that performs at IUP's home football games and at men's and women's basketball games. They also take part in several campus and community events throughout the academic year.
If you'd like more information on becoming an IUP cheerleader, please contact our campus advisor, Emily Briggs, at ebriggs@iup.edu.
Tryouts are conducted each year at the end of the spring semester.
Please visit our social media pages, Facebook, Instagram, and Twitter, for more information.
Cheerleading Contact Information
Captains:
Abbigail Kubasky, gyvv@iup.edu
Miguel Vazquez, miguelxvazquez@gmail.com
Ava Bianco, byty@iup.edu
Campus Advisor:
Emily Briggs, ebriggs@iup.edu