An undergraduate dietetics student is promoting his nutrition research.
Final Research Project Presentation in Senior Seminar Class.
Dietetic Internship Class of 2019
Graduate students working in Food and Nutrition department computer lab.
Preparing food in Experimental Foods Lab
Students preparing food in quantity foods management class.
Health Huts to Go Presentation in residence halls as part of a Community Nutrition course.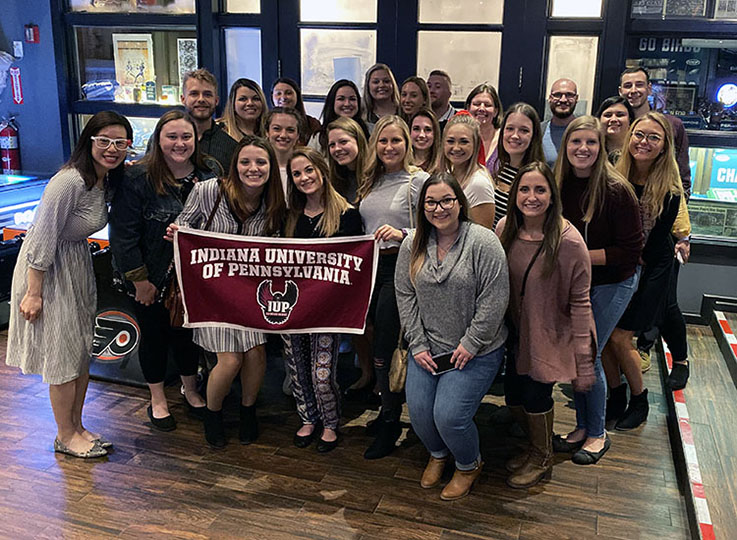 Professor Hsiao with undergraduate students, dietetic interns and alumni at networking dinner at FNCE in Philadelphia, Pa in October 2019.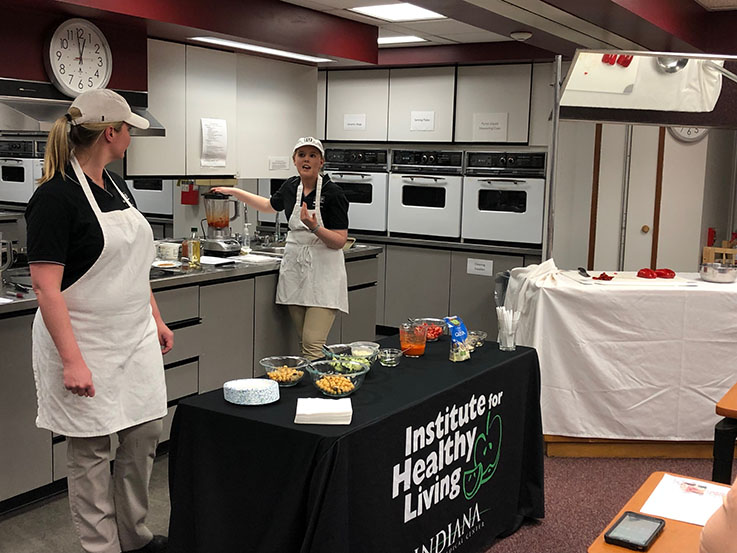 Dietetic interns demonstrate how to prepare quick healthy snacks for IUP community during a Lunch and Learn Series.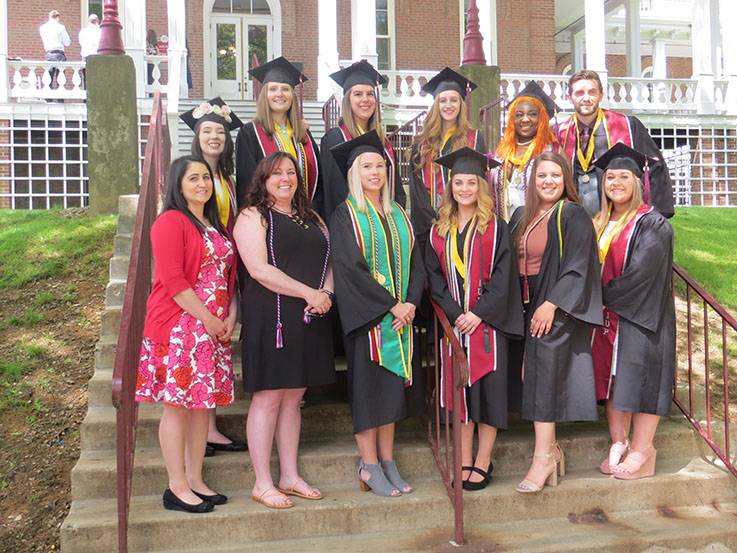 Class of 2019 standing on steps of Sutton Hall
Dietetic intern promoting Nutrition Connection at IUP Health Fair.
Measuring out exact portion sizes during quantity foods management class
Senior Seminar Final Research Project Presentation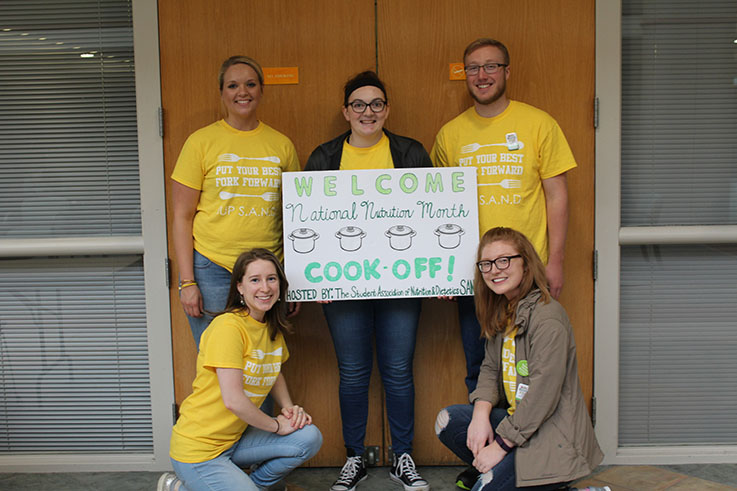 National Nutrition Month Crock Pot Cook-Off 2017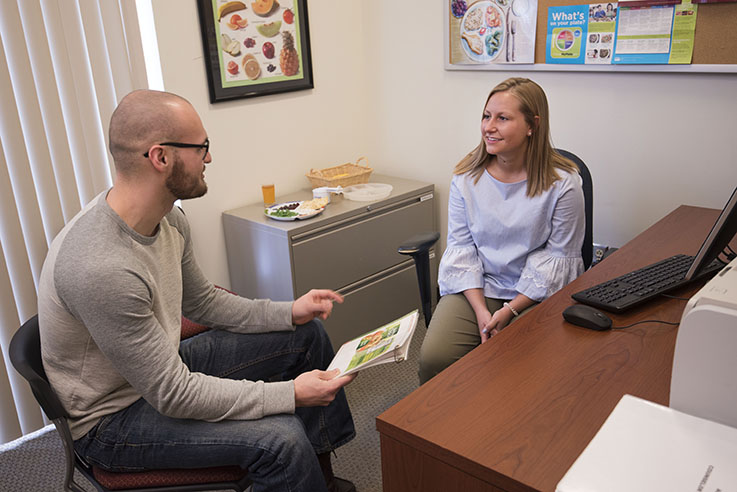 Nutrition Connection office located in the
Members of the student group, SAND, providing food samples and nutrition education at Indiana Farmers Market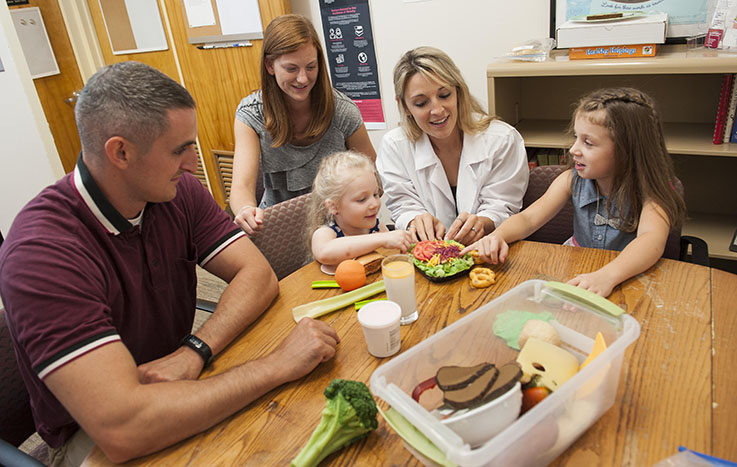 Choosing healthy foods can be fun!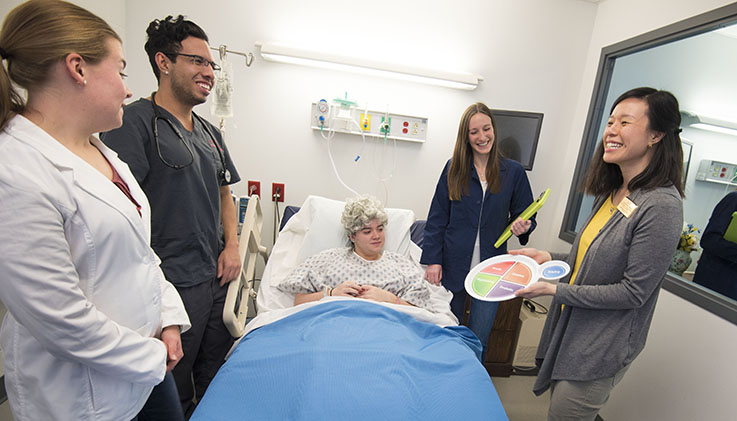 Nutrition and nursing students participating in simulation lab.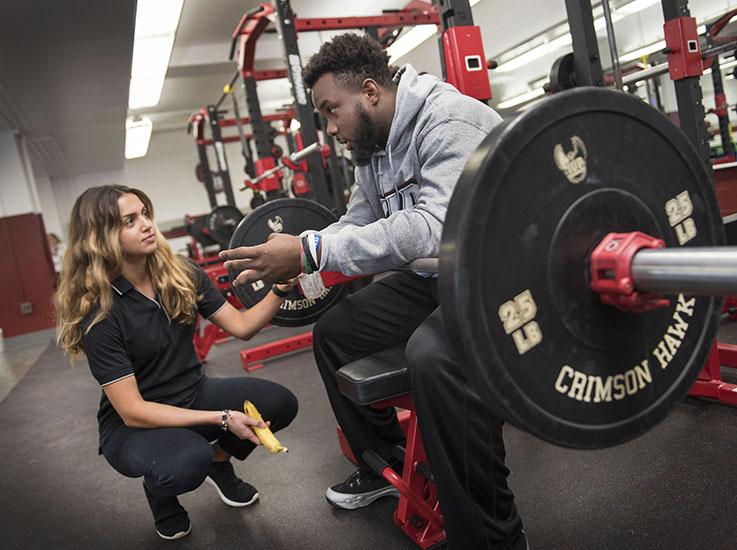 Dietetic intern proving nutrition education to student athlete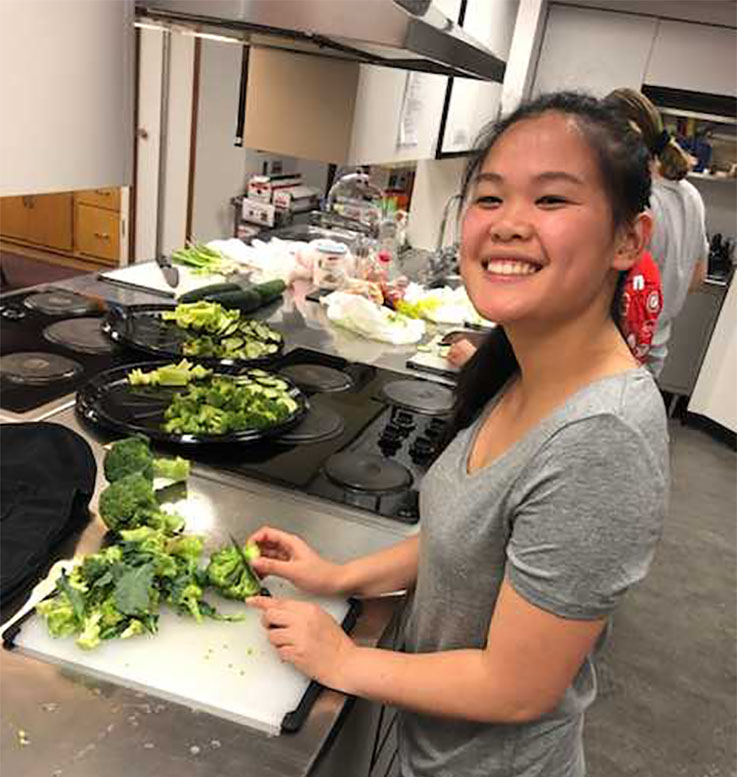 SAND member prepping food for community event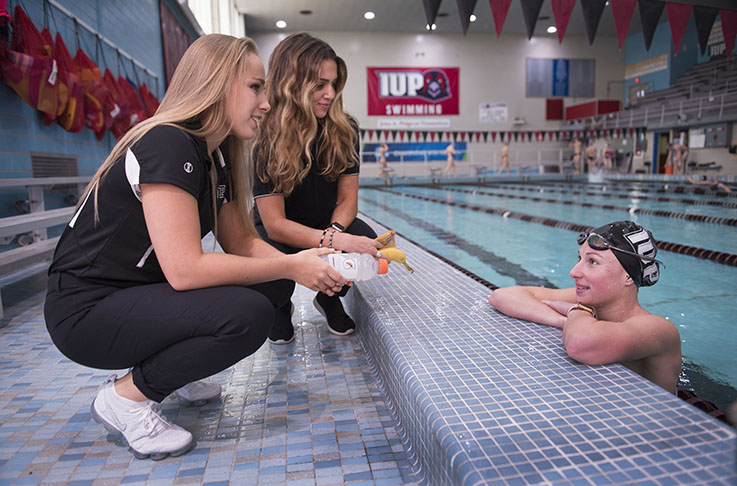 Dietetic interns teaching a swimmer the importance of proper fueling for optimal performance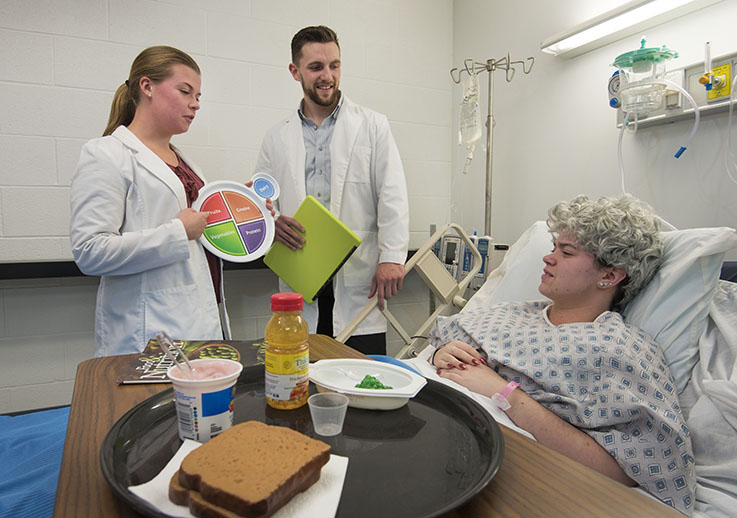 Students in a medical nutrition therapy class practice clinical nutrition in a simulation lab
IUP Student Handbook
For information on academic policies, affirmative action, campus regulations, the IUP judicial system, sexual harassment policy, Indiana Borough and state laws, and more, see the Source, the IUP student handbook.