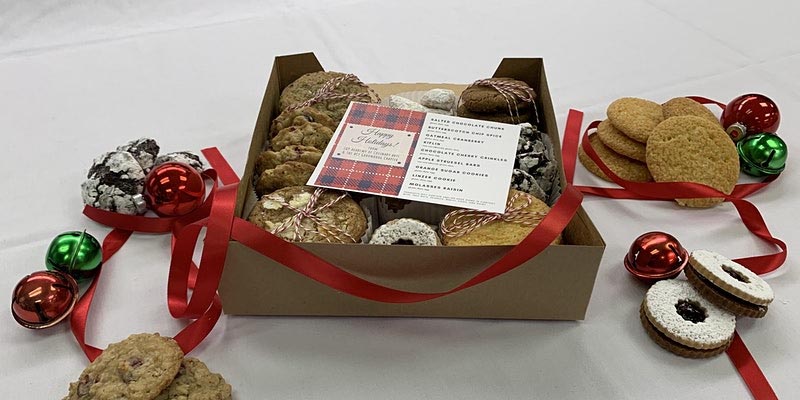 The IUP Academy of Culinary Arts, in partnership with the ACF Groundhog Chapter, will be selling holiday treat boxes.
Impress your friends and family this holiday season with a hand-crafted holiday treat box from the students and faculty at the IUP Academy of Culinary Arts. All boxes will include a holiday loaf, assorted cookies, bars, and candies. Beautifully packaged and ready to take to any holiday event!
Treats to include, but are not limited to: Pistachio Orange Biscotti, Linzer Thumbprints, Cranberry Oat Squares, Cashew Toffee, Dark Chocolate Truffles, Scottish Shortbread, and a Spiced Pumpkin Cream Cheese Loaf.
Pickup will be available at IUP main campus in the lobby of Zink Hall on December 8, 2021, from
9:00 a.m. to 11:00 a.m.
If you are local to Punxsutawney, you may also pick up your holiday treat box at the IUP Academy of Culinary Arts, located at 125 S Gilpin St. on the same date.
Sales will end on November 29 at 4:30 p.m. Boxes will be limited, so place your orders early!
*Items are subject to change.
*Unfortunately we will not be able to accommodate any substitutions or dietary restrictions.
*All proceeds will go toward future student scholarships.