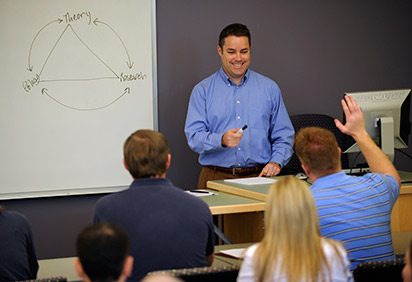 Open Up New Career Paths with a PhD
Fall term: Applications accepted year-round, but are encouraged before February 1 to be strongly considered for funding opportunities.
Spring term: Consideration given for this term is on a case-by-case basis by the department.
It is expected that most students entering the PhD program in Criminology will have already completed a master's degree in either Criminology or a closely related discipline. However, in exceptional cases, a highly qualified applicant may enter the doctoral track with a baccalaureate degree. Such a student would obtain the MA degree en route to the PhD.
Applicants must meet all School of Graduate Studies and Research admission requirements. Additionally, the doctoral coordinator, after consulting with the department screening committee, will submit a recommendation regarding applicants to the School of Graduate Studies and Research. The following criteria are reviewed:
All official college transcripts
Three letters of recommendation
Statement of goals
Example of written work (thesis, articles, reports, etc.)
GRE scores (A combined score of 290 on the new exam or 900 on the old exam of the verbal and quantitative sections is expected. Some flexibility may be granted at the discretion of the screening committee.)
Skill requirement (foreign language, computer or statistical ability, or other skills approved by the screening committee or the department's graduate curriculum committee)
Personal interview (may be requested by department screening committee or by applicant.)
Deficiencies in the skill requirement area may be satisfied after admission. The screening committee may request an interview with the applicant, or the applicant may initiate the interview. With approval, students may begin doctoral studies in either semester or in some cases during the semester.
Part-Time Study
This program may admit each year some students whose intention is to complete the program on a part-time basis. Course offerings can be expected to fluctuate, especially in the expansion of new course offerings. A complete and updated description of any changes can be obtained from the Department of Criminology.