Master's in Strategic Communication Degree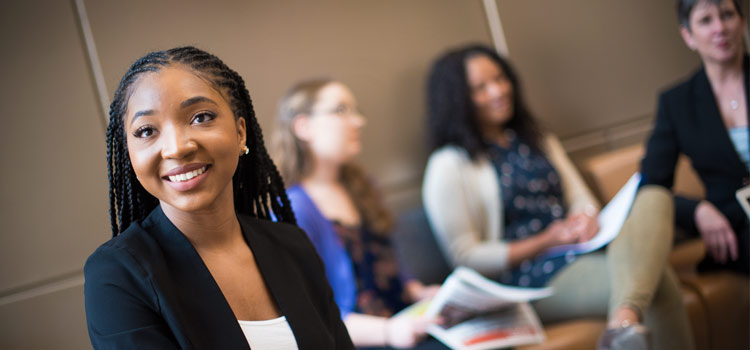 Strategic Communication MS at a Glance
Location: IUP Main Campus
Length: One year, full time or two years, part-time (or longer, if needed)
Credits: 36
Schedule: Nights and weekends
Admission: Open enrollment, you can apply at any time for a fall, spring, or summer start
Coordinator: Dr. Erick Lauber, elauber@iup.edu
Indiana University of Pennsylvania's Master's in Strategic Communications degree program prepares students for successful careers in communications with two specialization tracks. We offer part-time classes for working professionals, while our full-time schedule can be completed in as few as 14 months. Students can specialize in either our Applied or Research tracks.
Strategic communication professionals have unique qualifications that earn them rewarding careers in the industry. You need a master's degree that builds your writing, storytelling, and content production skills, as well as the strategy that drives this content toward success. Our MS in Strategic Communication gives you the skill set you need to start or advance in this competitive field.
Strategic Communication Curriculum
With our Applied track, students focus on applying their production and writing skills to internships or their current job. In addition to the internship, the Applied track also requires students to take Advanced Strategic Communication Writing and Production. The Research track involves industry-related research that is perfect preparation for a future doctoral degree. This track requires a thesis and completion of Research Development in Strategic Communication.
Not only do communication professionals with a master's degree typically earn more than those with just a bachelor's degree, but IUP's MS program teaches the skills needed to land a successful job in the industry. As part of a cohort, you'll have the opportunity to network and study with other interested students.
Careers in Strategic Communication
Skilled communication professionals with a Master's in Strategic Communication degree are more necessary than ever. The rise of digital media has made goal-driven communication a central part of successful business operations. Meanwhile, telecommunications and broadcasting remains the largest industry in the state of Pennsylvania today, with more than 35,000 professionals employed.
This field has been growing yearly in the state, and earning this degree puts students at a competitive advantage. Graduates from the program often find careers in:
Corporate communication
Crisis communication
Health communication
Political communication
Corporate training
Social media management
Public relations
Media and broadcasting
Explore our Strategic Communication Master's Degree!
Our MS in Strategic Communication offers rolling admission for summer and fall, which means that you can apply until shortly before the semester starts. However, we can only accept a limited number of students each year, so we encourage early applications. We also have positions for graduate assistants with a March 15 deadline.
Indiana University of Pennsylvania's Strategic Communication degree program is customizable with full- and part-time options, in addition to our two specialization tracks. Interested in learning more? Request information today!