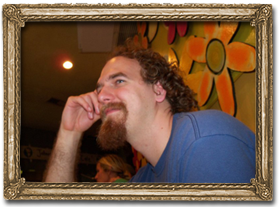 Major: Psychology
Minor: English
Hometown: Cleveland, Ohio
Further Degrees: Masters in Counseling (in progress)
Current Employer: I currently work as a graduate assistant at a high school. I will brag a little bit :) I work at the International Academy in Bloomfield Hills, Michigan. It was listed as the second best public high schoolin 2009by Newsweek.
Most Enhancing Experience: My senior year I traveled with one of my professors and several other students to Tucson, Arizona for the Toward a Science of Consciousness Conference where we presented our research.
My Major: Indiana University of Pennsylvania was a fantastic place for psychological research. The Honors Psychology Program especially is a wonderful opportunity for people to direct their own research project.
HC Impact: The Core classes at the Cook Honors College enabled me to think critically about a wide variety of subjects. This gives me tools that I can use in any situation, regardless of my familiarity with it.