Korie Klein, '03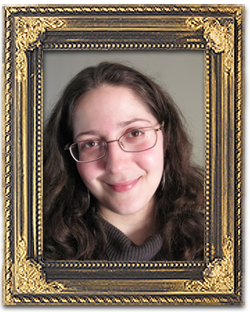 Major: Psychology

Minors: Anthropology and English

Hometown: Pittsburgh, Pennsylvania

About six months after I graduated from IUP I began working in a childcare center and eventually began a masters program at Chatham University in Early Education. I put my studies on hold and moved to Gent, Belgium, where I have been living for two years with my fianc. I have learned Dutch and plan on trying to learn some French as well. Once I get citizenship the plan is to move back to the US so I can finish my masters and earn a doctorate to write/develop curriculum for early ed programs.

Two of the most important things I learned from my time in the HC are that:

Having an open mind is the key to a more fulfilling life. Critical thinking is not, as many choose to believe, the chronic doubting of everything. Rather, it's the means with which we can learn and possibly accept ideas that were not originally our own but that may improve our way of thinking and
Sometimes the journey to an answer is more important than the answer itself.
I would like to thank the HC for the travel opportunities it gave me (Belize and New Zealand/Australia). Without having some experience with traveling abroad and seeing other cultures, I don't know if I would have been able to make the choice to immigrate and live in another country so far from everything I know.

List of Majors