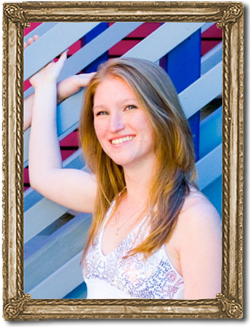 Major: Biochemistry
Minors: Chemistry, Biology
Hometown: Greensburg, Pennsylvania
Current Status: Graduate Student, Chemistry - California Institute of Technology
Most Enhancing Experience: Department of Homeland Security Scholarship - Allowed me the freedom to do undergraduate research during the term since I didn't have to work, and gave me the opportunity to do summer research in government laboratories.
About My Major: My major at IUP prepared me well for graduate school. I feel the knowledge I obtained at IUP rivaled that of friends that attended prestigious undergraduate institutions. It also prepared me well for the chemistry GREs, as my scores also rivaled those of students from prestigious undergraduate schools and helped me to gain admission to Caltech.
Honors College Impact: If it were not from the money in the HC's enhancement fund, to this day I still would never have been to Europe. The money that I was given to use for my spring break study abroad in Italy allowed for me to experience a once-in-a-lifetime trip, and I am forever grateful for it.