Josh Schneider, '00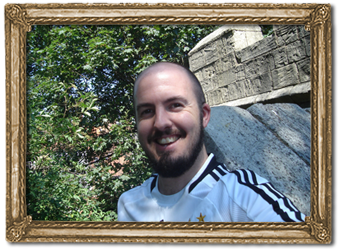 Major:Physics Education
Minor:Philosophy
Hometown: Coraopolis, Pennsylvania
Current Location: Annapolis, Maryland
Further Degrees: Masters of Education in Classroom Technology from University of Maryland University College
Current Employer: I work for Calvert County Public Schools, at Northern High School, as a physics teacher, fall play and spring musical director, auditorium coordinator, and sponsor of the Physics and Engineering Team.
Most important enhancing experiences while at IUP: Studying abroad both in Cambridge and Vienna changed my entire concept of "home" and vastly expanded my view of what I was capable of doing in life. Working at the Open Door as a crisis intervention volunteer helped me become a vastly better listener and a far more empathetic person in general. I still apply the skills learned at the Open Door far more often than I ever anticipated.
About My Major: Being a Physics Education major was like living in two worlds simultaneously. All the rigors of being a Physics major combined with all the job training of an Education major proved to fill my schedule quite easily. It had the great advantage of making me quite easily employable upon graduation, but carried with it the challenge of using my summers well to fit in all the extras I wanted, such as a minor.
HC Impact: I can never underestimate the impact the HC has had on my life. I'm a better thinker, a better listener, a better teacher, a better person, and a better friend because of the years spent in Robert Cook's brainchild. I'm quite happy that I found IUP, and I'm extremely lucky and proud to have been a part of the CHC.