Chris Dufford, '06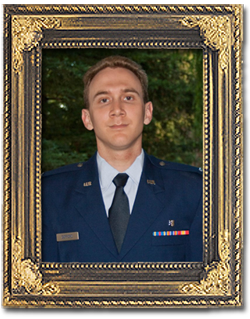 Major: Physics
Hometown: Rogers, Arkansas
Further Degrees: I attended the University of Oklahoma Health Sciences Center (OUHSC) to get an M.S. in Medical Physics/Radiological Sciences.
Current Employer: I am now a first lieutenant in the United States Air Forceperforming as a medical physicist in support of the AF's premier medical facility as well as providing regional support to clinics and facilities at other bases in the western U.S.
Most Enhancing Experience while at IUP: I didn't do an internship or study abroad; however, one thing I will say is that I tend to have a wide variety of interests and I was able to take classes across the board while I was at IUP. As a Physics major, I could have pretty easily gotten a Math minor, but instead I took several Computer Science classes, which actually came in handy when I wound up writing computer simulations as part of my M.S. thesis. I also was able to perform with the Music Department and take classes ranging from Native American anthropology to U.S. National Parks.
About My Major: The Physics program at IUP may be fairly small, but it provides good theoretical training and application in labs that are designed to imitate research conditions. The faculty as a whole is very good and always willing to help students, even if the student isn't taking a class from that professor. Additionally, they each have their own research topic which they can share with students.
HC Impact: The HC curriculum definitely required that I get a lot of practice in critical thinking and analysis. This is very important in my field because I am expected to provide consultation to technicians, doctors, and other medical employees on a wide range of advanced equipment and processes. To do that I have to be able to gather an understanding of topics from existing publications with an idea of the fundamentals behind them so I can develop straightforward recommendations.