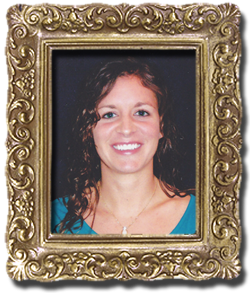 Major: Natural Science/Pre-Chiropractic
Minor: Biology
Hometown: Loretto, Pa.
Further Degrees: Logan University in St. Louis: B.S. in LIfe Science; M.S. in Sport Science and Rehabilitation, Logan University: Doctorate of Chiropractic; Chiropractic Nutrition Specialist
Current Employer: Associated chiropractor for Cenk Chiropractic in Pittsburgh, Pa.
Most Enhancing Experiences at IUP: My most enhancing experiences while at IUP were the combination of the Honors College, my major, and running on the track and field team. These factors constantly challenged and pushed me on a daily basis. The demanding schedule helped me obtain the work ethic and determination that is still with me today.
About my major: My major was fulfilling and challenging. The variety of courses required were interesting, but I enjoyed the freedom of mixing in some exercise science courses in order to mold my education into what I wanted for my future profession.
HC Impact: Core took me out of my comfort zone; it challenged my way of thinking and forced me to question and critique everything I would read and write. This has been beneficial in my profession when reading journals, writing papers, and in an overall approach to accepting new information.