Amber Bloomfield, '00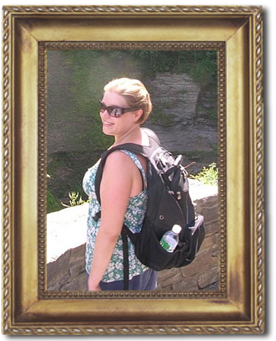 Major:Psychology

Minor:Anthropology

Hometown: Fremont, NE

Subsequent degrees: Ph.D. in Cognitive Psychology, Northwestern University

Current Employment: Assistant Research Scientist, University of Maryland

Most Enhancing Experiences: One of the best experiences I had in undergrad was my study abroad in Edinburgh, Scotland. Striking out on my own and having to make my way in a new context really increased my self-confidence and gave me the opportunity to redefine who I was. My only regret is that I went for only a semester instead of the whole academic year!

My Major: The Psychology Department faculty at IUP made it possible for me to gain the research experience (my honors thesis and working as a research assistant for Dr. Flack) which enabled me to be admitted to an excellent graduate program. While taking the Research Design and Analysis course taught by Dr. Sadler, I decided to pursue my current career pathprior to that, I actually wanted to be a clinician, not a researcher.

HC Impact: I think the community established by the Honors College was one of the best aspects of being a student there. It was wonderful having the other students' support while first transitioning to college, and their friendships throughout my college years. The Core class offered through the Honors College also provided an academic experience that was not available through my other classes. Addressing the questions posed in Core was always mind-stretching, and the class requirement of editing the final papers of five other students did more to improve my writing skills than any other academic experience I had in college.