Stephanie West-Zydzik, '03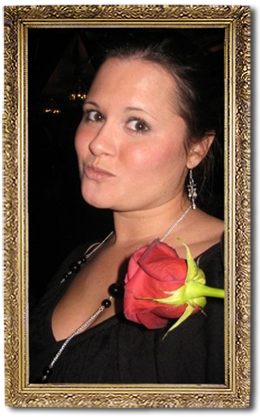 Majors:Criminology and French

Hometown: Eugene, Oregon
Current City: Milwaukee, Wisconsin

Further Degrees: I have obtained the FINRA Series 7, 66, 9, and 10 licenses andCertified Financial Planner designation.
Current Employer: I am currently employed by Robert W. Baird & Co. as a Registered Client Relationship Associate and Certified Financial Planner.
Most Enhancing Experiences: While at IUP, I took advantage of the Enhancement Fund to assist me in studying abroad in Nancy, France, during the summer between my sophomore and junior years. This led directly to my second major in French and to my application and then receipt of a Fulbright Grant to Belgium. The second most enhancing experience was working at the Honors College as a Student Development staff member. My current job involves very similar tasks, and my job at the HC was always the best job I ever had. I think that is where I fell in love with the recruiting world. While recruiting students is quite different from recruiting financial advisors, many of the challenges are the same. You still work with very different backgrounds and personalities with different credentials, and you try to help them learn about what you have to offer and assist them in being successful in that environment.

About My Major: While I had a double major, and enjoyed both my courses of study, I have gone in a very different route career-wise. My Criminology major helped me in the study of people, both working with and being able to relate to very different kinds of people, which I do on a daily basis now. My French major assisted me more immediately in continuing my French education, which began in kindergarten, and in leading me down the path towards the Fulbright Grant.

HC Impact: The HC is and will remain some of the best years of my life. I had opportunities that I would not have had otherwisestudying in France, participating in and presenting at a Criminology conference in Spain, and applying for and receiving a Fulbright Grant to Belgium are among the most highly rewarding experiences the Honors College gave me. In addition, my job working for the HC helped me find, albeit several years later, a fulfilling, challenging, and rewarding career that I love, by first piquing my interest in recruiting. Even though I did not follow the career path I started on, I feel as though I found my niche, largely due to the support and encouragement I received at the Honors College.
List of Majors