Rachelle Kayal, '02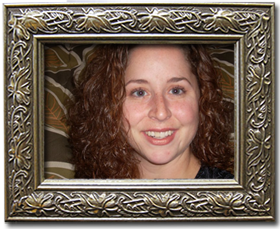 Major:Secondary Spanish Education
Hometown: Easton, Pennsylvania
Further Degrees: California State University - Sacramento, M.A. Spanish (Graduate Summer Study Abroad Program over the course of 3 Summers - Peru 2003, Mexico 2004, Costa Rica and Guatemala 2006)
Publications: Graduate Project - "Gramsica" - A Spanish workbook combining Spanish music and grammar for both teachers and students.
Current Employer: North Hunterdon Voorhees Regional High School District; Spanish Teacher, Spanish V Honors
Most Enhancing Experiences:Study abroad - Cuernavaca, Mexico - Summer 2000 and Valladolid, Spain - Spring 2001.
About My Major: IUP equips its World Language teachers with the tools necessary for success: exposure to the Oral Proficiency Interview (OPI), exploration through study abroad programs, and access to native language partners and friendly professors. With all my experiences at IUP and in other countries where I used the target language, I can honestly say I am well trained in my profession.
HC Impact: To this day, the Core classes have shaped my way of thinking. They have challenged me to think critically and challenge perspectives, including my own. I catch myself asking deeper questions, trying to crack through the surface of topics. While others are satisfied with a blas response, the Cook Honors College craves more.
The community of scholars creates an atmosphere in which everyone is free to express his or her ideas. It is not an intimidating atmosphere. It is an atmosphere fit for growing as a learner and as an individual in our society. Joint support from IUP and the CHC prepares you for your endeavors outside of Whitmyre Hall, and equips you with the knowledge and tools necessary to succeed in life, no matter where your life takes you.
List of Majors