Mehmet Disli, '12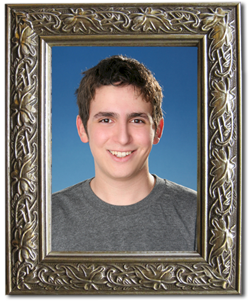 Major:International Studies
Minor:Economics
Hometown: Istanbul, Turkey
One of the most enhancing experiences that I had in IUP was definitely the trip to Turkey that the Honors College took me, along with twenty Honors College students. I would have never guessed that I would learn this much from a trip to my own country. During this educational tripwhich was mostly funded by the Robert E. Cook Honors Collegeclassical book learning was taken to the next level to learning firsthand, by visiting the actual sites where the actual history occurred. The part that was the most enhancing and important was that we had a class prior to our trip, where we learned and discussed HC-style about the sites we were going to visit and experience. Along with this trip's educational value, the trip was also the ideal summer time for a group of friends.
My major (International Studies) has the advantage of having small classes where most of the students know each other and the professors know individual students. This fact makes the classes more of a friendly environment, with colleagues discussing their opinions while learning. The professors in the Political Science Department are very knowledgeable with the ability to answer student's questions. They are willing to help when needed, and they listen to each student's concerns. The professors and the department are also very resourceful. In one of my classes, I had the opportunity of having a video conference with now-passed-away Congressman John Murtha, where each student had the opportunity of asking questions with the confidence of getting an answer. I think it is also important to note that our university has been visited by Senator Bill Clinton and the Republic Congressman Ron Paul.
The Honors College has impacted me in so many ways that I do not think the space given me would be enough to write them all down, so I will mention a couple that I think are the most important and that prospective students should know about. The Honors College has taught me how to write and properly put down ideas on a paper in the manner that will be useful to me when I am applying to a graduate degree. I have learned the proper ways to articulate my ideas and properly share it with colleagues while respecting their ideas and understanding their point of view. The Honors College is an institution where you are sure to find very smart people with a wide range of talents that are sure to surprise you. After my experience in the Honors College as a non-native English speaker, I am now confident in my English skills. Thanks to the Honors College, its professors, its students, and its environment, my English has flourished. Robert E. Cook Honors College is not only about a certificate, it is so much more.

List of Majors