Kirk Boyle, '01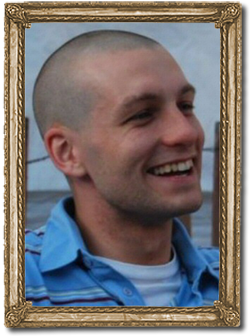 Major:English
Hometown: Pittsburgh, Pennsylvania
Further Degrees: M.A. and Ph.D. from the University of Cincinnati
Current Employer: Assistant Professor at Francis Marion University
Most Enhancing Experiences: Besides studying abroad for the CHC senior synthesis course, the most important experiences I had at IUP were a summer course taught by Ron Shafer called "Literary Depictions of France," which was based at the Universit de Nancy II; English professor Mike Sell's "Advanced Theory Course," which propelled me to go to graduate school; and working at the Writing Center under the tutelage of Ben Rafoth, which provided me with teaching skills I use today in my own composition courses.
About My Major: The level of engagement with students and collegiality among the faculty in IUP's English Department was awe-inspiring. Long live Leonard Hall!
HC Impact: The CHC senior synthesis course on "Fin de Siecle Vienna" was a once in a lifetime opportunity. I don't think there's a better model of education than an intensive interdisciplinary study of a zeitgeist via books and lectures followed by an experiential learning experience at the actual site of study.
List of Majors