Kierstin Bolton, '11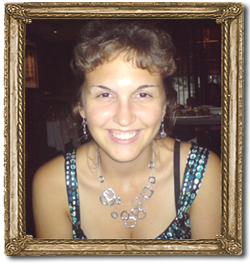 Majors:Asian Studies and International Studies (with a Far East concentration)
Minors:Art History and Religious Studies
Hometown: Oxford, Pennsylvania
The most enhancing and rewarding experiences at IUP were definitely my two study abroad experiences in Turkey and Cyprus during the summer of 2009 for an IUP course and in China during the summer of 2008 to study Mandarin. These experiences opened my eyes to histories, cultures, and peoples that were new and exciting.
I chose to major in Asian and International Studies (with a Far East concentration) because I have always been interested in Asia, especially China. These two majors are great because I finished all my required courses for them within four years and studied abroad twice during two summers. The professors in the International Studies and Asian Studies programs are very personable, and I have developed relationships with them, which is very difficult to do at other schools. The class sizes are not too large (twenty to thirty students per class).
The Honors College has impacted me in countless ways. When I entered the Honors College during my sophomore year, I became more interested in community service and becoming involved in the IUP campus and community. I also found numerous scholarships to fund my study abroad experiences.
List of Majors