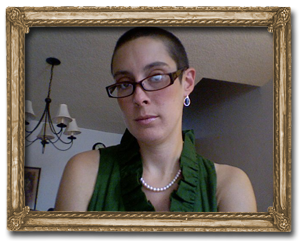 Majors: Spanish and Anthropology
Minor: Latin American Studies
Hometown: Lititz, Pennsylvania (Lancaster County)
Further degrees: University of Arizona MA in Cultural Anthropology
Current employer: Philadelphia School District, Secondary mathematics teacher and Senior class sponsor, (Summers) Teach for America, Lead Corps Member Advisor
Most enhancing experiences: I completed an internship at the Ethnobotanical Gardens in Cuernavaca, Mexico. Between taking the bus by myself to and from work every day and translating plant species identification tables, I learned more in 6 weeks than I could have in a year of coursework. I studied abroad in Sevilla, Spain for a year. While there, I took classes with Spanish students, traveled all over the country, and fell in love with Anthropology. As a result of this experience, I added a second major and went on to pursue a Masters degree that allowed me to interview offshore oil and gas fishermen in southern Louisiana, plant trees with a binational educational network on the Arizona/Sonora border, and study the development of middle class families in the maquila industry of Nogales.
About my major: All classes in my major (Spanish) were taught by knowledgeable and caring professors. I learned about the literature, history, and culture of Spanish-speaking countries as well as contemporary issues facing those same countries. I completed an internship at the Ethnobotanical Gardens in Cuernavaca, Mexico and a year abroad at the Universidad de Sevilla in Spain.
I felt immediately welcomed into my secondary major as the professors of the Anthropology Department reached out to me. I had real fieldwork experience as well as dynamic courses taught by leading scholars in their fields. I was among the most prepared in my first year courses at a highly ranked graduate school in the field.
HC impact: I felt a part of the HC family from the moment I received my acceptance phone call: a roomful of current students were welcoming me to join the second-ever class of the Robert E. Cook Honors College. When I arrived on campus, my expectations were surpassed. In Whitmyre Hall I had a base of operations from which to explore the campus, the broader world, and most importantly, the world of ideas. The HC curriculum challenged my assumptions and previously held beliefs, made me into a better writer and thinker, and prepared me to compete against students from Ivy League colleges. Through my work experience in the admissions office and the Summer Honors Program I developed skills that prepared me to succeed in a variety of work environments. Perhaps most importantly, the HC staff encouraged me to take risks, travel widely, and apply for scholarships that I never would have dreamed of on my own. I owe all of my successes in academia and the workplace to the start I received at the Cook Honors College.