Jessica Wedge, '03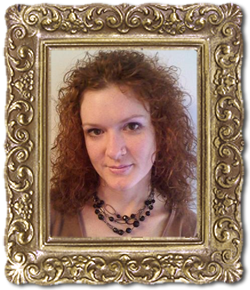 Major:
English
Minor:
Philosophy
Hometown:
Cresson, PA
Further Degrees:
M.S. in Teaching Secondary English from Pace University 2005, Certification in Holistic Health Counseling from the Institute for Integrative Nutrition 2006, working on MFA in Creative Writing at Long Island University 2012
Current Employer:
I am currently an eighth grade English teacher at a public middle school in Brooklyn.
Most Enhancing Experience:
Studying abroad
in both Valladolid, Spain, and Vienna, Austria, for summer sessions were invaluable experiences that I'll carry with me forever. I had not been out of the country before, and the things I saw and people I interacted with not only made the history, art, and language of those places come alive for me, but awakened a love of culture and travel that might not otherwise have been brought to the surface so early in my adulthood. My volunteer
internship
at a not-for-profit law firm, which was arranged by the HC, was another invaluable experience for me, interestingly because it taught me that the day to day life of a lawyer, which I thought I wanted, was not actually for me. The HC guides students in exploring and testing out different paths in order to find the very best one, and if not for that experience I may have wasted a lot of time and money on further schooling that would not have settled me in the right career.
About My Major:
I cannot thank the faculty of IUP's English Department enough for teaching me to read, analyze, and create at a top-notch level. Afternoons of sitting with desks in a circle, digging deep into the intricacies of texts in Leonard Hall, are some of my strongest and brightest memories. I had always loved reading, but the courses at IUP taught me to see each sit-down with a book as a deliberate act that I should fully engage with, and this opened up a whole world for me inside books I thought I'd already read. When I left IUP and began my career and graduate school, I felt confident in higher-level thinking, reading, and writing, and it was my experience in the English Department that prepared me for this transition.
HC Impact:
My time at the CHC has been, by far, the most comprehensively positive experience of my life. Through
Core
, my classmates and I learned to think and write, to rethink and rewrite, to question and question again, and to work with people as intelligent and strong-willed as we are (which is no small feat!). The writing and speaking skills I developed there, in addition to the reputation of the HC, helped me to get into the prestigious Teach for America program, as well several other schools and programs, so I was able to meet graduation with several choices in front of me. The HC
curriculum
and philosophy did not just provide academic lessons, but cultivated a community of scholarship in which we could proudly push ourselves to grow into adults who could preparedly face the world. As a teacher, I use the HC ideals of academic excellence, empowerment of students as scholars, and importance of asking hard questions in my classroom. These tools have helped me to become the confident and successful professional and citizen that I am, and I'm proud to pass them on.