Jeremy Reppy, '00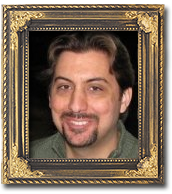 Major:
History/Pre-law
Minor:
Political Science
Hometown:
Carbondale, Illionis, currently living in Peoria, Illinois
Further degrees:
J.D. from Drake Law School in 2003
Current employer/job:
I am a senior attorney advisor for the Social Security Administration Office of Disability Adjudication and Review (ODAR) in Peoria.
Most enhancing experiences:
The most enhancing experiences at IUP were the Vienna trip prior to freshman year and spending junior year studying history and law at Trinity College Dublin in Dublin, Ireland.
About my major:
Having always found history very interesting, being a History major was a perfect choice. The
History Department
at IUP was top-notch, especially since in the elective courses, many of the professors had done considerable research in the subjects they were teaching. One of my best decisions was to take a course on African history, which was an area of history I did not know much about. However, I found the course very interesting (especially since Prof. Wagner had actually done work in East Africa with the U.N. Human Rights Commission), and I ended up writing my senior thesis on German colonial policy in East Africa (combining my interests in German history, colonialism, and African history).
HC impact:
I think one of the main benefits of the Honors College is the focus on critical thinking and the encouragement to tackle challenging subjects and projects and stretch your limits. The analytical reasoning and writing skills that the core curriculum is designed to foster and enhance served me well in law school and in my job. Another benefit is that you are surrounded by about a hundred other people your age who are bright and ambitious, which helps support and nurture those characteristics in you, but also have diverse interests and backgrounds so you are exposed to a variety of different ideas, beliefs, behaviors, etc.
History Majors
List of Majors