Jennifer Swartz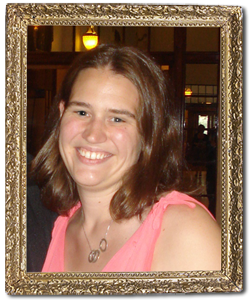 Majors:Economics/Mathematics; Political Science

Minor:Applied Statistics

Hometown: Milton, PA

Further Degrees: University of Pittsburgh's Joseph M. Katz Graduate School of Business - MBA - December 2009; University of Pittsburgh's Graduate School of Public and International Affairs (GSPIA) - Master of International Development (MID) - December 2009

Current Employer: Program Specialist, Office of Federal Procurement Policy, Office of Management and Budget, Executive Office of the President

Most Enhancing Experiences: The HC encouraged me to study abroad, so I embarked on one of the biggest challenges of my life. I moved to Spain at the end of my freshman year, without knowing any Spanish, but I enrolled in collegiate level Political Science coursework language in Spanish within four months.

During a weekend vacation to Morroco from Spain, I discovered the field of economic development. After returning to IUP and taking a course about the topic, I enrolled in another study abroad program to study the economic development of West Africa in Ghana.

About My Major: Economics/Mathematics major gave me a strong foundation in analytics both for graduate school and my current position. Certain classes within that curriculum also encourage students to publish and present academic research, which then strengthens graduate school applications. When I began my collegiate career, I planned on not taking a heavy math courseload, but my biggest recommendation to students is to take as many math classes as possible. This is a very powerful dual degree.

HC Impact: The HC challenges students with a rigorous curriculum that not only challenges the way they think, but also forces them to work as a team. Perhaps the most lasting influence that HC has had on me lies in the power of communication. I constantly find myself thinking about a phrase Dr. Botelho used to repeat in core: "Precision of language!"