Jennifer Betsworth, '08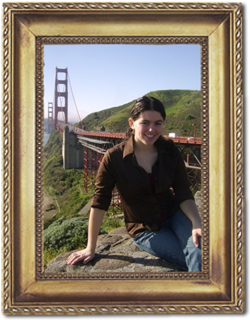 Majors:History and Anthropology
Minor:French
Hometown: Newburgh, Ind.
Further degrees: Currently pursuing a Masters in Public History-Historic Preservation and a Certificate in Historical Archaeology and CRM at the University of South Carolina
Most important enhancing experiences while at IUP: I believe that my education at IUP was exceptional, but it was the summer experiences that I sought out and took advantage of that have really led me to where I am now. The summer after my junior year, I participated in Monticello's historical archaeology field school. I learned proper archaeological technique and how to distinguish between different kinds of historic ceramics and glass. As IUP's Anthropology department focused primarily on prehistoric archaeology at the time, this experience was essential to help bring my interests in early American history and archaeology together. The following summer I went back to Virginia for William and Mary and Colonial Williamsburg's architectural field school. By learning about historic building materials and techniques, I learned to "read" the histories of buildings. I still draw on that experience and the skills that I gained in all of my current historic preservation work. Without the honors college enhancement fund I would not have been able to participate in either of these field schools that have been so fundamental to my educational career.
About my majors: I majored in both History and Anthropology. My History professors were excellent and helped me to expand upon the good foundation of reading, writing, and critical thinking skills that I gained through Core. I added my Anthropology major in my junior year, and I immediately felt welcome in the department. Working at Archaeological Services in the department was a great complement to everything I learned in my Anthropology and Archaeology courses.
The HC's impact: As much as it felt like "academic boot camp" sometimes, Core undoubtedly served as the foundation of my undergraduate career in ways that I am still discovering. It set the tone not only in terms of the level of work that was expected but also the level of thinking that I did not find in some of my upper level courses years later. The wide variety of topics we covered really helped me to understand my own discipline, as well as the way other people thought about those topics in a way that I do not think I would have if I had not been in the honors college.
From the first days I spent in the Honors College through the last, the close-knit community and welcoming environment made it another home. Many people look back on their four years in college warmly. However, how many of them can include midnight pancakes, bardic tales and pumpkin wakes?
List of Majors