Eric Boyer, '01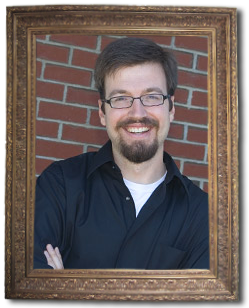 Majors:Political Science and Philosophy
Hometown: Myerstown, Pennsylvania
Further Degrees: The University of Minnesota, Ph.D. in Political Science
Current Employer: I am currently an assistant professor of History and Government at Colby-Sawyer College, a small liberal arts college located in New London, New Hampshire.
The single most important experience I had at IUP was my first internship. This internship, set up with the assistance of Robert Cook, was with the fundraising arm of a political party's national committee organization. This internship was important because it showed me the flaws that were present in our system of funding elections, and helped set me on my current path. While my initial reaction to my experience was one of cynicism, this cynicism was soon translated into a passion for teaching as a way to create the change that I thought was (and still think is) needed in our political system.
My double major in Political Science and Philosophy gave me the best of both worlds: a framework for understanding the political world that was at once empirically grounded and theoretical. I found that my interests were located at the intersection of these two majors, and found professors that challenged and pushed me out of my comfort zone.
For me, the most important aspect of the Honors College experience was the Core curriculum. These classes, taken so early in my undergraduate career, forced me to think, speak, and write in an interdisciplinary way. I quickly discovered that life does not conform to easy disciplinary boundaries, and learned to love the incredibly more complex and "messy" world that inhabited after my first semester. The seminar-style classes and writing-intensive approach made the transition to graduate school and an academic profession less traumatic.