Deanne Redick Peterson, '04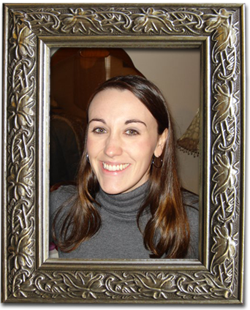 Major:History
Hometown: Franklin, Pennsylvania
Current Employer: Ohio Wesleyan University, Public Services Librarian/Coordinator of Reference
Further Degrees: Winterthur Program In Early American Culture - University of Delaware and Clarion University of Pennsylvania, MS Library Science
HC Impact: Though many things come to mind, a few things stand out most to me. First, I recall my time spent in Manchester, England, which was made possible because of achievement funds. It allowed me to immerse myself in another culture, learn a few things about myself, and make some truly wonderful friends that I am still in touch with. It's an experience I'll never forget.
And while we are speaking of friends, good friends is another impact the HC has had on my life. I met some truly incredible people (both students and professors) that have taught me many lessons both in and out of the classroom that I won't soon forget.
And finally, now that I am out of school and working with college students at a small liberal arts college, I realize just how special of a program we had. The opportunities we were given (achievement funding for travel and internships) and the challenges we were presented, editing papers, critically thinking, approaching tough questions from multiple perspectives. Just now is my school working to institute some of the opportunities and challenges that the HC has already had in place for years.