Craig Hirneisen, '05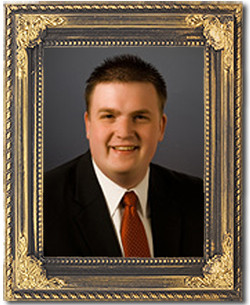 Majors:Political Science and Economics
Minors:Philosophy and Pre-Law
Hometown: Reading, PA
Further Degrees: J.D. from University of Pennsylvania
Current employer: Stevens & Lee, P. C. - Associate
Most important enhancing experiences while at IUP:Studying abroad at Cambridge University in England during the summer between my freshman and sophomore years. Also my internship at the Pennsylvania Department of State in Harrisburg, Pa., during the summer between my junior and senior years.
About my major: My Political Science and Economics majors both helped me develop skills to critically analyze important issues and complex subjects. The Political Science major involved a great deal of reading and writing, while the Economics major involved problem solving and critical analysis.
The HC's impact: The Honors College Core program really was an important first step in developing skills to analyze arguments and think "like a lawyer." The study abroad also provided me with an international perspective that enhanced my understanding of global politics and different cultures.
List of Majors