Celeste Bocchicchio-Chaudhri, '04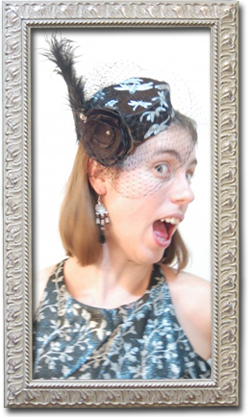 Majors:Anthropology and Religious Studies
Hometown: Kent, Ohio, I now live in Boston, Massachusetts
Further degrees: I have an M.A. in South Asian Studies from the University of Michigan.
Current employer: I currently work as an assistant toddler teacher for the Newton Community Service Center.
Most enhancing experiences: The two most enhancing activities for me were the internship I did with the Global Service Corps teaching English in Thailand the summer after my sophomore year, and my involvement in the IUP activist community.
About my major: Even though I am not currently in the field of anthropology, I think what I learned was incredibly valuable. Anthropology introduced me to ways of thinking about human diversity that laid a foundation for my later graduate study and also for my new career in early childhood education with an emphasis on anti-bias education.
HC impact: An undergraduate education through the Honors College is truly phenomenal experience. What made it really special for me was the community aspect--hanging out late at night in the common spaces of Whitmyre Hall debating and discussing ideas from Core or current events. To me, that is the ideal academic environment and the relationships I formed in those hallways--to people and to ideas--are still with me.
List of Majors