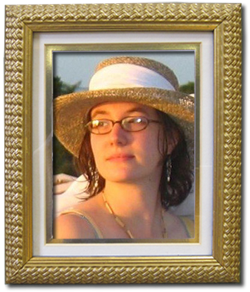 Major: Anthropology
Minor: History
Hometown: Maplewood, Minn.
Further degrees: Master's in Bioarchaeology from Ohio State University
Current employer: Gray and Pape Inc, senior archaeological field technician and University of Phoenix, faculty member
Most enhancing experiences: My two most important enhancing experiences at IUP were studying abroad at Bristol University in Bristol, England, and working for IUP Archaeological Services.
About my major: My major at IUP is directly related to my master's degree and to my current jobs. The Anthropology Department faculty members are excellent teachers and supportive, caring mentors. They really care about their students and work to ensure that students are successful academically and professionally.
HC impact: The HC allowed me to become comfortable exploring and sharing my opinions. Attending the HC made me realize that there were others like me, eager to learn and to discuss ideas. Through the HC, I was given the opportunity to study abroad. Being a part of the HC was truly the best of all worlds: a small-school liberal arts education within a large university environment.
Anthropology Majors
List of Majors