Andrew Snyder, '00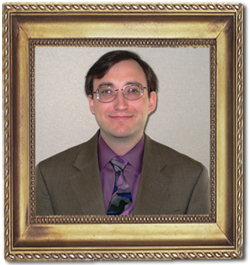 Major: History
Minor: Economics
Hometown: Camp Hill, PA
Additional Degrees: Master of Public Affairs, University of Wisconsin-Madison
Current Employer: Senior Associate for Research, Pew Children's Dental Campaign, The Pew Charitable Trusts
Most Enhancing Experiences at IUP: In junior year, I made a special request to modify an existing student exchange program between IUP's business school and Sheffield-Hallam University. The support I got from the business school, the Honors College, and both universities to accommodate this special arrangement was excellent, and it gave me a great opportunity to take a year to explore the British counterpoint to the topicsmodern history and labor historyI'd been studying in the American context. My time in Britain and my contact with the National Health Service also crystallized my interest in health care policy and set the stage for my pursuing a master's in public affairs and everything that flowed from that, from my work for the Wisconsin Medicaid agency to the Pew campaign I'm working for now.
About My Major: I found a lot to love about the History Department at IUP. There was a great fit between my interests and the faculty's areas of expertise, and I particularly enjoyed my ability to work one-on-one with Dr. Bailey and Dr. Marcus on my senior thesisa reexamination of a 1909 strike at a Pittsburgh-area railcar manufacturer that echoed the famous 1892 lockout at Homestead and was a precursor for the rise of industrial organizing tactics that would emerge in the 1912 "Bread and Roses" textile strike. I'm still proud of this project, and I'm very grateful for the enthusiastic support and great feedback that I got from the history faculty as I pursued it.
The HC's impact on me: The Honors College has affected me in pretty profound ways. The process of writing for Core really honed my ability to think through an argument critically and explain it compellingly. The frame for Core to understand a subject, then ask "what therefore should I do?"has really become central to my professional life as I try to influence policymakers to respond in the best, most effective ways to challenges in the health care system. And the lasting friendships I've formed with my Honors College classmates are among the most important things in my life.