Andrew Hazelton, '05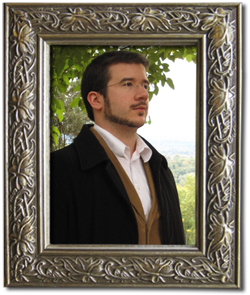 Major:History
Hometown: Greentown, Pennsylvania
Further Degrees: M.A., Georgetown University, American History;Ph.D. (in progress), Georgetown University, American History
Current Employer: Georgetown University/Graduate Student Teaching Assistant
Most enhancing experiences while at IUP:The summer between my junior and senior years (2004), I spent a week at Columbia University attending an intensive seminar run by the Gilder-Lehrman Institute of American History. The seminar featured daily lectures by prominent historians as well as guided tours of archives around Manhattan. There were 25 participating history students from across the country who were chosen through a competitive application process. I've always been proud of the fact that the only schools to send two students were Harvard, Columbia, and IUP (Dave Bates was the other IUP student, also a graduate of the HC).
The other major enhancing experience at IUP was my honors senior thesis. Working on a major paper over the course of two semesters gave me my first real taste of the history professional's working life. In addition, by dividing the thesis between the spring semester of my junior year and fall semester of my senior year, I was able to craft a primary source-based writing sample in time for graduate school applications. Without this sample, I don't know if I would have been accepted to Georgetown University for my graduate studies with tuition waivers and a five-year teaching assistantship.
Aboutmy major:I firmly believe that IUP's History Department is one of the best departments at the university. I would not be writing a dissertation now if it weren't for the foundation laid in Keith
Hall. Whether pursuing a straight history degree or a social studies education degree, students receive instruction from professors who graduated from the nation's top history doctoral programs. This means not only that they have mastered their subject matter, but also that they remain committed to producing original research. Most important, however, is the fact that IUP's historians are excellent and caring teachers. After I handed in my first assignment for History 200 my fall semester of freshman year, I was thinking how nice it would be to sort of "lay low" after a very involved high school career. These illusions were quickly dispelled when Dr. Ricketts handed my assignment back and told me that next time she would have me try something more challenging. That's the IUP History Department in a nutshell: Fulfilling the needs of a broad student body while ensuring that its best students remain challenged and focused.
HC Impact: Overall, the Honors College provided a challenging and nurturing environment during my studies at IUP. I can still remember my freshman year "baptism by fire" in Dr. McClenahan's Core Unit A, turning out paper upon paper and being ever vigilant against fallacious arguments in class discussion.Core is probably the most challenging thing about the HC because it forces you to recommit
to academic excellence every time you prepare an assignment. As for the nurturing aspects, I benefited from the Achievement Fund, which allowed me to take a summer course at Cornell with one of the top historians in my field. In fact, the professor of that course put me in touch with my current dissertation adviser. But more than that, the HC creates a community of the university's brightest undergraduate minds. The friendships, rivalries, and plain old fun that result create the backdrop for a truly rewarding college experience. It's why I have a drawer full of IUP t-shirts but not one piece of Georgetown merchandise.
List of Majors