Amanda Krause, '05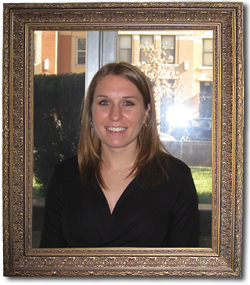 Majors:International Studies and Economics
Hometown: Mechanicsburg, Pennsylvania
Additional Degree: Master of Public and International Affairs, University of Pittsburgh
Current job: Senior Analyst, U.S. Government Accountability Office
Most important enhancement opportunities: The Honors College Enhancement Fund helped to finance an internship that I did with my Congressman in Washington, D.C., and it also helped to pay for a summer studying at Georgetown and interning in the Office of International Aviation at the Federal Aviation Administration.
About my major: Both the Political Science and Economics departments laid the foundation I needed to succeed in my graduate studies. One Political Science professor, in particular, was a great mentor who provided me with valuable advice about working in international politics.
HC Impact: Many of the skills that I use at the GAO on a daily basis, I learned and improved at the Honors College: writing detailed reports, briefing Congressional staff, thinking critically about how to tackle complex research projects, maintaining an independent perspective to ensure that our final reports are fact-based and non-biased, and interacting with a team of coworkers to accomplish our goals.
List of Majors