Tegan Medico, '08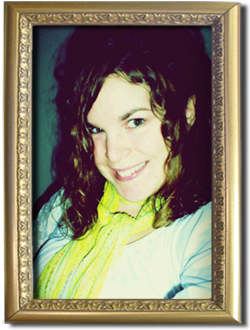 Major:Nutrition - Dietetics Track
Hometown: Weatherly, Pennsylvania
Further Degrees: M.S. in Nutrition and an M.P.H. in Health Planning and Administration from the University of Tennessee in Knoxville.
Current Employer: I work as a clinical dietitian at a psychiatric hospital.
Most Enhancing Experiences: Undoubtedly, the most important enhancing experience I had while at IUP was a summer internship in clinical dietetics at Hazleton General Hospital in Hazleton, Pa. It was pivotal for two reasons. First, in any health discipline, there is so much information to know, but to use it appropriately and efficiently in real life can only come through direct exposure, no matter how hard you study your notes. Observing the intricacies of the job and the system of which it is a part gave me an invaluable perspective on the clinical aspect of the profession. Second, these observations actually changed my passion within the profession from clinical to community/public health because they forced me ask important questions about my values and the type of impact I want to make in my career.
The other most important enhancing experience I had while at IUP was a tour of Italy. The tour emphasized Italy's art history, but I paid particular attention to the Italians' way of life in terms of food and physical activity behaviors and how their environments guided this way of life. In my graduate program, I have done a huge amount of work regarding community revitalization in terms of healthy eating and physical activity. Having been able to observe the types of community layouts we aim to achieve here in the United States has been a surprisingly big advantage.
About My Major: My professors at UT recognized the Food and Nutrition Department at IUP as a strong program when they accepted me into theirs, and I don't mind saying that this has been evidenced in the classroom. I was very well-preparedthough not by magic. My professors at IUP once told me that IUP's Food and Nutrition program is one of the university's most work-intensiveand I completely believe them.
HC Impact: Critical thinking skills, communication skills, knowledge about cool topics across disciplines, experience, work ethicall that the HC has generously imparted on me can be summed up in two words: careful confidence. I know that I am capable of doing great things alongside great people, yet a key part of that is not having all the answers, but rather the ability to find them and the humility to question even yourself.
Last summer, I completed a project in Chattanooga, Tenn.,, in which I analyzed the administration of the USDA's Summer Food Service Program throughout the county. I used this info to develop a community toolkit for improving the program. Several organizations partnered and used the toolkit to win a grant to expand the program according to many of the ideas I proposed. This summer, hundreds more underprivileged kids are receiving meals, and the story made local news. Why did this make me think of the HC? Because I remember Dr. Goebel telling our class (I forget the context) that we may not end up being presidents or congressman, but we will be community leaders and not to underestimate our power at that level.
Nutrition - Dietetics Track Majors
List of Majors