Lindsay Scatena, '11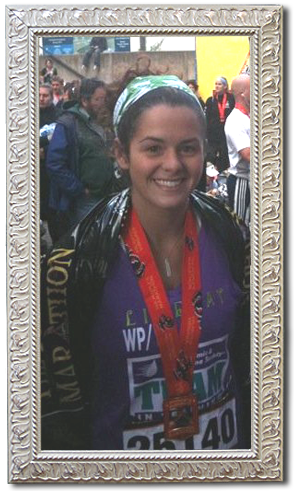 Major:Safety Sciences

Hometown: Oakmont, Pa.

Most enhancing experiences at IUP:Study abroad in Turkey/Cyprus; Summer co-ops and internships

About my major: Safety Sciences is a field in the College of Health and Human Services that ultimately leads to careers in a variety of areas, including the chemical industry, construction, consulting, insurance, and manufacturing. The Safety Sciences program covers a wide range of studies to prepare students to recognize, evaluate, and control hazards in areas such as occupational safety, occupational health, environmental safety, fire protection, ergonomics, systems safety, emergency planning and response, and safety management. In addition, IUP's Safety Sciences program is accredited by the Accreditation Board for Engineering and Technology. I enjoy Safety Sciences, because I am constantly evaluating situations, problem solving, and, most importantly, making the workplace a safer environment for its employees. At the end of the day, I know I am making a difference in others' lives. As a Safety Sciences student, an internship is required. I spent one summer as a co-op student in Cleveland and another as a full-time intern in Arizona. Both of these experiences solidified my classroom education and made me a confident soon-to-be Environmental, Health, and Safety professional. The required internship builds the students to enter the workforce fully prepared with the skills and knowledge needed.

About the HC: The Core classes at the Honors College have taught me to think critically. My most valued experience through the Honors College was the chance to go to Turkey and Cyprus. The Honors College enabled me to study abroad in an area of the world I would have never thought of visiting. The Cook Honors College not only made this opportunity possible, it also provided enhancement funds to many of the students to enable them to experience a study abroad experience. The honors classes have created a well-rounded college experience for me at IUP.