Josh Mehall, '02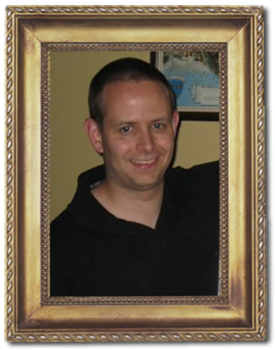 Major:Criminology
Hometown: Beaverdale, Pa. (now living in Gainesville, Va.)
Further Degrees: Many false starts (including full scholarships for UNC Law and GW Masters of Security Studies)
Current Employer: United States Postal Inspection Service - Postal Inspector (a federal agent); currently working fraud and white collar crime in Washington, D.C.
Most Enhancing Experiences:Internship with the Behavioral Sciences Unit of the FBI and several internships with the National Drug Intelligence Center; senior synthesis in Vienna, Austria
My Major: The Criminology Department at IUP was fantastic and is renowned in many governmental agencies. The fact that all professors are teaching professors was a distinct advantage. In addition, because of the size and prestige of the department, the networking possibilities are outstanding. My career path has taken me through different jobs with the United States Border Patrol, Immigration and Customs Enforcement, the National Drug Intelligence Center, the Federal Bureau of Investigation, and the United States Postal Inspection Service. Without fail, in each agency, I have worked alongside other IUP Criminology alumni. The opportunity I was provided in having such a large department for my major, while also experiencing the intimacy of the HC, gave me the best of both worlds.
HC Impact: Without question, the greatest educational gifts I have received are the critical thinking and writing skills I developed and honed through the Core curriculum at the HC. Not a day goes by that my professional and personal life are not enriched by the things I learned during those few classes. I cannot think of any better preparation for the rigors of the professional world than the Core classes.
List of Majors