Jessica DeSalvo, '07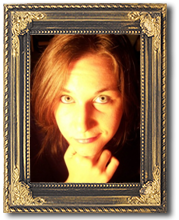 Major:Nursing
Minor:Psychology
Hometown: Penn Hills, Pennsylvania

Further Degrees: I'm currently pursuing a Masters of Science in Nursing with a concentration in Nurse Anesthesia. My anticipated date of graduation is December 2011.

Current Employer: I was employed in Allegheny General Hospital's Neuro ICU in Pittsburgh as an RN from July 2007-August 2009 prior to returning to school.

Most Enhancing Experiences: With the aid of the HC, I was able to participate in two separate internship experiences while at IUP. The first was with the Spinal Cord Injury/Multiple Sclerosis Unit at Harmarville HealthSouth Rehabilitation Hospital and the second was with UPMC Presbyterian's Neurovascular ICU. Both experiences were invaluable to my development in school and beyond. I was also able to participate in many forms of leadership, serving as president of IUP's chapter of the Student Nurses Association of Pennsylvania, a representative to the state conference for the same organization on two separate occasions and as a student facilitator for a board which was intended to enhance communication between students and faculty at IUP.

My Major: The nursing curriculum at IUP was very structured, but has served me well in the years since my graduation. I've come to realize the strength of my undergraduate education more than ever since returning to a Master's program this fall. IUP's nursing program offers a broad foundation of science-based didactics as well as a range of clinical experience in hospitals in Indiana and nearby Allegheny and Westmoreland counties. While the CHC curriculum is stringent as well, the staff was wonderful about making it work with my program and I was able to get the best of all worlds. I was also fortunate to be able to pursue an Independent research project as a senior in conjunction with both programs.

HC Impact: As an undecided major at the start of my undergraduate career, I was drawn to the honors college for the familial atmosphere and the rigorous liberal arts background it offered. The support I received from the CHC, as well as the strong critical thinking, debate, and interpersonal skills developed as a result of Core classes were a jumping point for my career and for my growth as a person. More than pushing a litany of names and dates and theories; however, the CHC stretched my mind to consider all sides of an argument, to seek out every opportunity available and to learn each and every day. There is no shortage of opportunity or people to help you reach for it at IUP and I have never regretted my decision to attend.