Crystal Larson, '00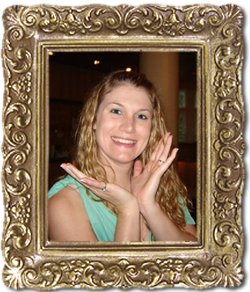 Major:Fashion Merchandising
Minor:Business Administration
Hometown: Hellertown, Pa.
Current employer and job: Bon-Ton Department Stores, Inc. Product Manager of Ladies, Mens, and Kids Basics and Fashion Accessories
Most important enhancing experiences while at IUP: Definitely the semester abroad in Florence, Italy, as well as the summer program in Vienna, Austria.
About my major: Being a Fashion Merchandising major allowed me to enter the Bon-Ton training program directly after graduation. The major is very diverse, and my knowledge gained in school helped me first become a buyer and then make the transition to product development. The business courses were also very beneficial because the retail industry is very competitive and business sense/retail math is very important.
The HC's impact: The biggest impact that the HC had on me was building/developing my critical thinking skills. I have been very successful in my career by being able to think and run my businesses in a very strategic way. The HC encouraged me to study abroad, something I never thought I would be able to do, especially growing up in a very small town. Along with the knowledge I gained from the courses in Italy and Austria, it helped me become more independent and confident, which I think prospective employers recognized during my interviews. Also, after being in a fostering but also competitive environment with other honor students, I gained a drive to succeed and be the best I could be during college. I took that motivation and drive and have applied it to my businesses at the Bon-Ton for the last ten years. Deciding to go to the Honors College was the best decision (other than marrying my husband . . . who I met through an honors classmate) I have made. I know the growth I experienced intellectually as well as personally in the Honors College has enabled me to be very successful in my career and in life.