Bridget Connolly, '11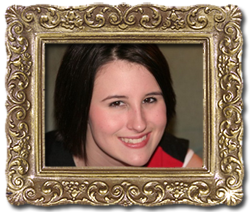 Major:Criminology
Minor:Political Science
Hometown: Delaware, Ohio
Further Degrees: Masters in Criminal Justice, University ofCincinnati (in progress)
My IUP and HC Experience: I decided to attend IUP because of the Honors College. It was the only school that fit everything I was looking for: small class sizes, professor interaction, and the ability to be pushed academically from the first time I stepped into a classroom. I have not been disappointed in any sense from my initial reaction and decision. The Core classes have prepared me for every other class, in every subject, that I have taken at IUP. The critical analysis skills have directly translated into academic success and the intensive program has allowed me build time management skills and the ability to balance various activities at a high level which sets me apart from my peers. You are really pushed to explore your interests and passions; while in the HC, I have been able to work as a staffer on the 2008 Obama presidential staffer and am looking to complete an independent study on juvenile delinquency rates. The attention and mentoring that I have been given while pursuing these opportunities has been phenomenal and beyond my expectations.
The friendships I have developed within the HC are fantastic. Whether I am taking a trip to Sheetz at 2am while finishing a core paper and discussing current events, or filling up a friend's room with balloons for his birthday (the CA that night was not happy), I treasure my memories of living in Whit. Even with the academic pressures and opportunities, I have still been able to be involved in other things as well, such as being on the Cross Country and Track teams at IUP, being a part of Criminology Association, and traveling to work on service projects with Alternative Spring Break!
Criminology is the largest major at IUP and that can sometimes translate into difficulty in getting to know professors better on a personal level. Being an honors student in this department helps to break down that barrier; it immediately sets you apart and professors rely on you more to speak up in class and expect more from papers and discussions. So much of the study of crime relies on theoretical analysis of causes and policy implications that the ability to critical assess and synthesize ideas cannot be overstated in importance. I believe I have gotten the most out of my major due to the skills the HC has taught me. After graduate school, I want to work in the intersection of research and policy concerning the criminal justice system with a focus on juvenile and/or violent crime.