Jennifer Easton, '06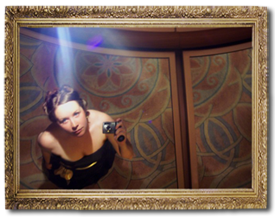 Majors: Journalism, Interdisciplinary Fine Arts
Minor:German
Hometown: Edinboro, Pa.
Further Degrees: University of Pittsburgh, Master of Public Administration (Major: Policy Research and Analysis, Minor: Urban and Regional Affairs)
Current employer: Mullin & Lonergan Associates, Inc., Community Planning and Development Consultant
Enhancing experiences: Senior synthesis Italy trip, Editor-in-Chief tenure at The Penn
The Journalism major at IUP blends mass media theory with practical application of the skills necessary to survive in an increasingly competitive journalism job market. Most importantly, the major equips students with the ability to adapt. A successful journalist in today's multimedia landscape must have the flexibility to gain fluency in any subject matter or technological competency. This skill was emphasized during my studies in IUP's Journalism Department, and it has been useful ever since.
The most vital education I received at IUP occurred within the walls of Whitmyre. The core coursework taught by HC faculty takes place in a classroom setting unlike any I had experienced before or have experienced since. These classes transformed my means of gathering and processing information and strengthened my reasoning process. I am convinced that this strong educational foundation was apparent in my graduate school applications and played a key role in my offer of a full assistantship at the University of Pittsburgh.
List of Majors