Jason Shaffer, '08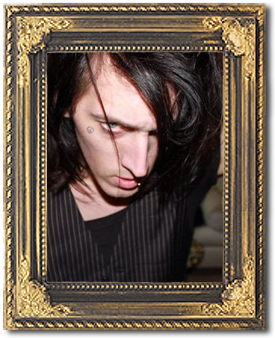 Major:Percussion Performance
Hometown:Ligonier, Pennsylvania.
One of my most memorable experiences was working in the Honors College office filling up the database, paying attention to details, undertaking a 9-5, preparing mailers (ha), and so on. It was a relaxed, yet productive environment, and I've never felt smarter.
IUP Percussion Studio is a tight-knit band of knowledge-seekers who would probably take bullets for each other. Everyone is apparent and accountable for themselves and each other.
Like I said in my opener (can I e-mail you a soundbyte of me saying it? haha), the HC taught me to set minimum standards for myself where most others set their maximumand how to appreciate yourself for it. The HC has such a positive and worldly environment in which to learn.
And also the aura that learned people give off.
I actually left IUP, and consequently the HC, just a few weeks from earning my bachelor's. I felt that I was destined for something bigger, and struggled with the feeling of wanting to see more. You could even say my experience at the HC "grew me up early." The professors not only teach you information, but they teach you to question, to learn on your own, and to build character and humility.
I went to New York City and Philadelphia for a few weeks to play music and gain inspiration. After that followed moving to L.A., playing with some people, touring nationally, moving back to Pittsburgh to take over, then regrouping with the right team and experience to finally move back to L.A. for good last September. Since that move, I've acquired a hefty record deal, a management team, two national and international tours for summer and fall, plays on MTV2, VH1, and their on-line counterparts, and record distribution nationally in Hot Topic stores and iTunes.
I attribute a large degree of my fortitude, capacity for task management, knack for networking, and ravenous dreaming to the HC, and like I said before, the HC wasn't the end of my journey, it was an avant-garde beginning.
For more information on my musical endeavors, please visit (and also share!) one of the links to my band, Vampires Everywhere!
On Facebook: Vampires Everywhere!
On Twitter: @vampeverywhere