Hannah Johnston, '09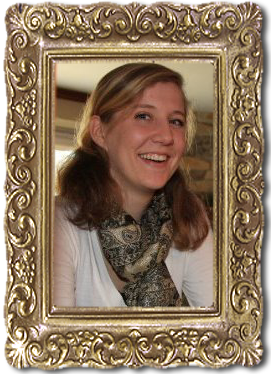 Majors:Art Education and Studio Art
Technically, my hometown is Emmaus, Pa., at least that is what my permanent address says. Before moving to Indiana for college, however, I lived in Manila, Philippines, for eighteen years.
Right now, I am just working for the YMCA for the summer while I am looking for jobs teaching Art in the D.C. area. I have also been substitute teaching for the past five months.
I have to most definitely say the trip to Turkey and Cyprus has been my best and most enhancing experience. I learned so much from Umit in Turkey; I also benefited from the things Dr. Goebel and Dr. Moore taught in the pre-class and throughout. I think being there in person, a real hands-on, tangible learning experience, allowed me to really understand what I was learning more fully than any class has ever taught me. The sights, discussions, and lectures feel like they have been permanently etched in my mind. Because of the central location geographically and historically of Turkey, I have a much more full perspective of the happenings of our current world.
As an Art Studio and Art Education major at IUP, I often found myself outside of the paper writing and exam taking mold of the typical college student. Instead, my nights were often spent in the Sprowls studios layering paint, or etching plates for printing. In the beginning years, we were challenged to refine technical skills of rendering and replicating the world before us. Quickly, however, professors began to challenge me to consider concept. If art is a tool for communication, what will you communicate? This challenged me to wrestle with what is worth communicating. Several of my professors took the time to work with me individually to develop a sense of identity and purpose as an artist. The individual time with professors and their personal investment in my development has been so beneficial. They pushed me to raise my work up to a standard that I probably would have slid under without their personal challenge.
The Honors College core classes pushed me to ask questions and process the work critically and in community. Reflecting back on those small classes of constant discussion; chewing and rechewing difficult issues and questions that we as a society often glaze over, has caused me to see and understand the world with a vision that does not accept things at face value, but one which stops to pull things apart, to grapple with truth and reality. Not only has this significantly contributed to the artwork I create, it has also shaped the way that I teach and seek to challenge the students in my classroom to think about the world around them. My goal now as a teacher is to develop students who love to learn and who look at the world surrounding them with questions that will bring them closer to a reality.