Erin Winebark, '03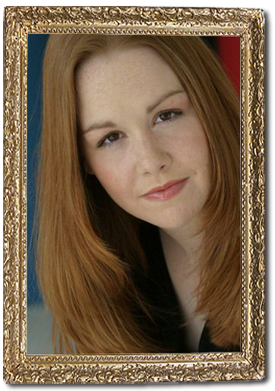 Major:Music Education
Concentration: Bassoon
Hometown: Rossiter, Pa.
Additional schooling: Professional Performer's Certificate in Studio Acting from the American Musical and Dramatic Academy (AMDA)
Current Employer: Currently work for RZO, LLC., a music business management company. I don't have a title, but I assist one of the partners, do music licensing in North America for one of our high-profile clients, act as the Human Resources contact, and handle personal finances/assisting for another one of our clients. All of our clients are current or former names in music or entertainment (all very well-known rock bands and performersI'm not allowed to talk about them, though, especially if it will be posted on the Internet). On the side, I work as an off- and off-off-Broadway producer, director, and playwright. I have a show opening at the Bleecker St. Theater tonight!
My study abroad senior synthesis course in Vienna, Austria, and my student teaching in Worcester, England, were, by far, two of the most important experiences while I was at IUP (and actually, two of the best experiences in my life thus far). Before the HC, I thought I would live in Indiana County and be a music teacher, but travelling abroad for the first time in my life showed me my place in the world and expanded my horizons in ways I never could have imagined. It made me realize that I was capable of much more than I'd ever considered. I gained an incredible sense of independence which has served me incredibly well living in NYC.
I adored being a music major at IUP. It was incredibly challenging juggling the time and course commitments of practicing, ensembles, and music classes along with the core curriculum of the Honors College, but I met my best friends in the Music Department, and they continue to be a strong support system for me. In fact, one of my most vivid IUP memories is of my two best friends and I analyzing a Bach fugue. We had sheet music covering the entire floor of my Whitmyre dorm from about 3:00 p.m. until 3:00 a.m. It was one of the best programs in the state, and had I gone into music education, I feel certain that I would have been incredibly prepared.
I can't stress enough how grateful I am to the Honors College for giving me the resources and the motivation to go abroad. Before the HC, I'd been to a few neighboring states. I came from a very rural, very poor area, and in my mind, travelling was indulgent and expensive and not something that people from families like mine did. When I got a brochure along with my grades the first semester about spending the summer at Cambridge, I actually remember laughing and thinking "No way." But when the assistant director at the time asked my why I wouldn't even consider it, I began to think that it might actually be possible, which led me to sign up for the Vienna course, and later, student teaching in England. Those remain two of the best decisions I've ever made. Having conquered living in other countries, I realized that I could move to NYC and pursue my dreams...and now I am.